Greenville nursing employees host picket demanding fair contract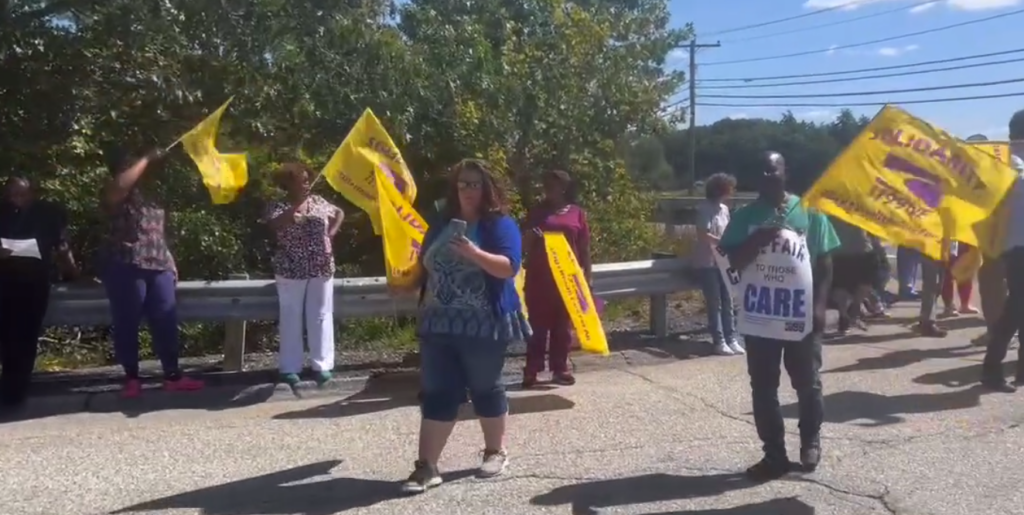 SMITHFIELD, R.I. (WLNE) — Healthcare workers at Greenville Skilled Nursing and Rehabilitation in Smithfield held an informational picket on Wednesday, calling for a new contract from their ownership, Genesis Healthcare.
The union said the picket is one of its last steps before calling for a strike.
The caregivers are part of the Service Employees International Union and they said they've been working without a contract for three months, leaving them understaffed AND underpaid.
Union Organizer Dawn Auclair told ABC 6 News that the union started negotiations at the end of May.
"What it means for next is that if we have to take the next steps and they don't meet us, then we'll end up eventually probably taking the strike vote," Auclair said. "At the end of the line, it's these workers that work hard every day."
Auclair further noted that three separate meetings to renegotiate the contract were called, but later canceled. She said she believes employees deserve a new contract as they take care of the most vulnerable members of society.
Greenville Center released a response to the picket, which said that it is "disappointed that the union has chosen to picket and involve residents and families in private labor negotiations."
"We will continue to negotiate in good faith with union management who represents our employees," Spokesperson Lori Mayer said.
There is no timeline for when or if a strike vote will be called.