Griffin Park shooting suspect held without bail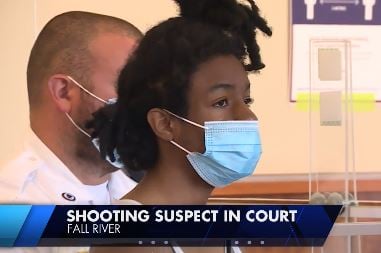 FALL RIVER, MASS (WLNE) – 18-year-old Jeremy Holmes was charged in District Court on Monday in connection to a double homicide last week.
The judge sentenced him to be held without bail until another hearing on Thursday.
Holmes is facing the following charges:
Carrying an illegal firearm.
Carrying a loaded firearm.
Unlawful possession of a large-capacity firearm.
The shooting occurred on March 18, in the area of Griffin Park just before 4:30 p.m.
Holmes is facing a slew of charges, which include: carrying an illegal firearm, carrying a loaded illegal firearm, and unlawful possession of a large-capacity firearm.
Police identified the victims as 14-year-old Miguel Sanjurjo and 29-year-old Antonio Mills.
A third victim involved in the shooting is expected to recover, according to police.
©WLNE-TV/ABC6 2021