Grocery stores see influx of customers, low stock amid coronavirus panic-buying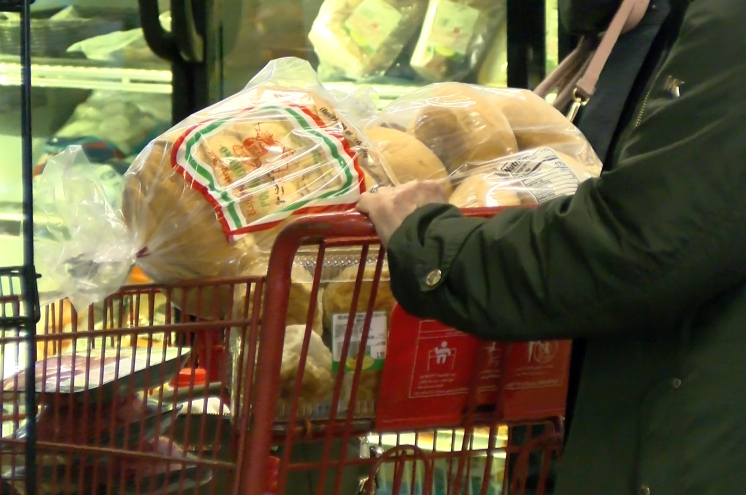 As coronavirus spreads, people are stocking up, and won't stop stocking up, at grocery stores.
Shelves are bare at most supermarkets across the country, and here in Rhode Island, grocery workers struggle to restock shelves with a steady stream of customers that have lasted days.
"It's been really crazy the last couple of days. Customers are coming in, we're doing the best that we possibly can," said Glenn Place, owner of Tom's Market.
Tom's is a smaller grocery chain with locations in Tiverton, Coventry, and Warren, and Place said he's seeing three times their normal amount of customers.
"People are buying a lot of product."
Place said at all stores there are sanitizing stations, employees are wearing gloves, and they are disinfecting things left and right. But their stock has seen better days.
"I would say most low on that dreaded toilet paper, hand sanitizer," said Place.
While the number of customers has gone up, it's the amount at which people are buying that's the problem.
"At one of my stores yesterday, someone came through with a 500 dollar carriage just full of meat."
Place said distributors have put a limit on how much stores can order from them, which makes them hard to restock at their normal pace.
"I haven't had a rest," said Steve Finn, who stocks Utz potato chips at grocery stores across Fall River and Tiverton.
He said he's only been this busy on the Fourth of July and right before a snowstorm.
"Absolute mayhem. It's crazy. Every store I've been in into, I've loaded my truck maybe 7 or 8 times a week, and I normally load 4 times a week," said Finn.
©WLNE-TV/ABC 6 2020