Groden Center workers strike for fair wages, safe staffing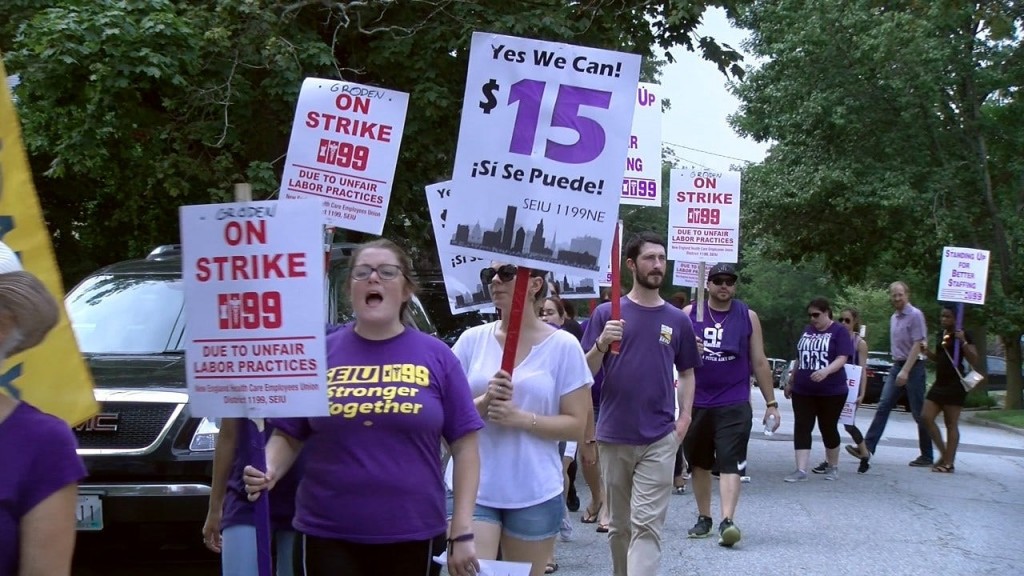 By: Amanda Pitts
alpitts@abc6.com
@AmandaPittsTV
PROVIDENCE, R.I. — Classes were canceled Friday at The Groden Center as workers went on strike, claiming wages are too low and staffing levels are not safe.
The school, with locations in Providence and Coventry, serves approximately 80 students with developmental disabilities.
Behavior Specialists at the school say they make minimum wage, and after an informational picket in July, decided they needed to strike.
"You have good staff that works here on a daily basis who are leaving because they just simply can't afford to be here anymore," said Behavior Specialist Daniel Takita.
The specialists assist teachers in the classroom and say their low pay is causing many to find new jobs. The turnover rate last year was nearly 29%.
"With a starting wage of 11.70 an hour, we can't recruit and retain full-time employees. Employees who love the students and love the work can't afford to stay here," said Mary-Murphy Walsh, an organizer from SEIU Local #1199 NE.
Laurie Vinkavich-Cole, CEO of The Groden Network, said employees are compensated fairly and Behavior Specialists are just one part of a vast team of educators.
Workers say the turnover makes for a tense environment for the students coping with disabilities, including behavioral challenges and autism.
"In their diagnosis is a need for consistency. When they're coming into school and not knowing who they're working with that day, it's very stressful for them and they need that consistency to be able to thrive and do well." – Daniel Takita, Behavior Specialist
Vinkavich-Cole said Groden leaders have met with the Union eight times since May, but haven't yet come to an agreement.
They made an offer of an increased salary Thursday night, but it was rejected. They plan to return to the bargaining table until a resolution is made.
(c) WLNE-TV ABC 6