Gronk helps raise money for kids with cancer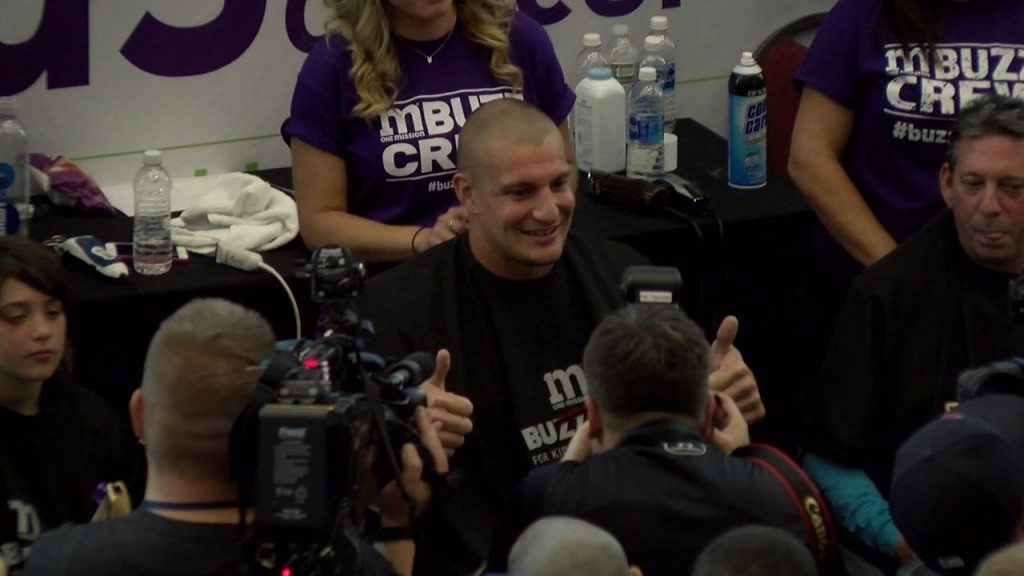 By: Chloe Leshner
Email: CLeshner@abc6.com
Twitter: @CLeshnerABC6
FOXBOROUGH, Mass. (WLNE) — Rob Gronkowski helps to raise $1 million today for New England children diagnosed with cancer. And he did it by getting a haircut.
As usual, the crowd goes wild for Patriot Rob Gronkowski. But the next time he hits the field, number 87 will look a little different, shaving his head to raise money for kids with cancer.
"It's my 7th year coming to it, I think this is my 6th time shaving and it just means a lot seeing all the kids here it gets you super pumped up seeing them support each other," says Gronkowski.
Gronk has been a staple at the One Mission Buzz Off for years. Just 1 among thousands of men, women and children buzzing their heads.
"He's fantastic with the children in the hospital, he really shines in that moment. I'm so grateful to him for loving my mission saying yes every year when I ask him to come back," says founder and president of One Mission, Ashley Haseotes.
Joining Gronk is offensive lineman Nate Solder. His son has cancer, but is doing well now.
Since 2010 One Mission has raised $5.7 million to support families dealing with childhood cancer. Some of the money goes to hospitals including Hasboro Children's.
"It's just a great cause giving back to the community everyone supports us every Sunday and its awesome," says Gronkowski.
An added benefit, he thinks the new do could help him on the field.
"I'm a little faster now too. I think I'm running 4.8 but now I think I'll run 4.3," says Gronkowski
© WLNE-TV / ABC6 2017