Gronkowski non-committal on playing in opener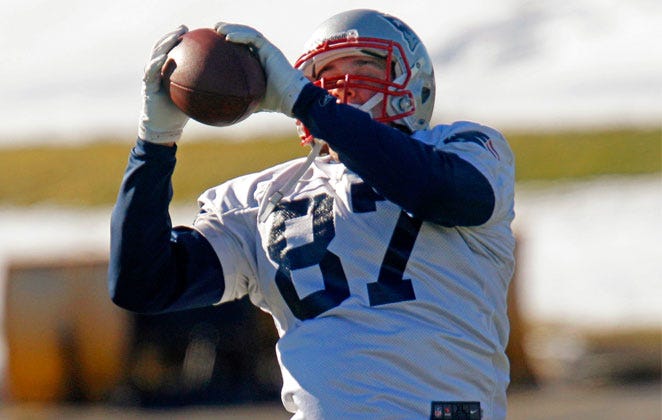 Gronkowski non-committal on playing in opener
FOXBOROUGH, Mass. (AP) _ Rob Gronkowski says he's making steady progress from forearm and back surgeries but won't say if he expects to play on Sunday.
The star tight end for the New England Patriots is practicing in full pads for the first time this week since his operations as the team gets ready for the season opener at the Buffalo Bills.
Gronkowski had back surgery on June 18. He also had the fourth operation on his left forearm on May 20. He originally broke it on Nov. 18.
He says he hasn't had any setbacks in his recovery and has made a lot of improvement. But he didn't play in any exhibition games. And he practiced in full pads on Monday for the first time since his back surgery.