Groundbreaking on Plainridge Casino Park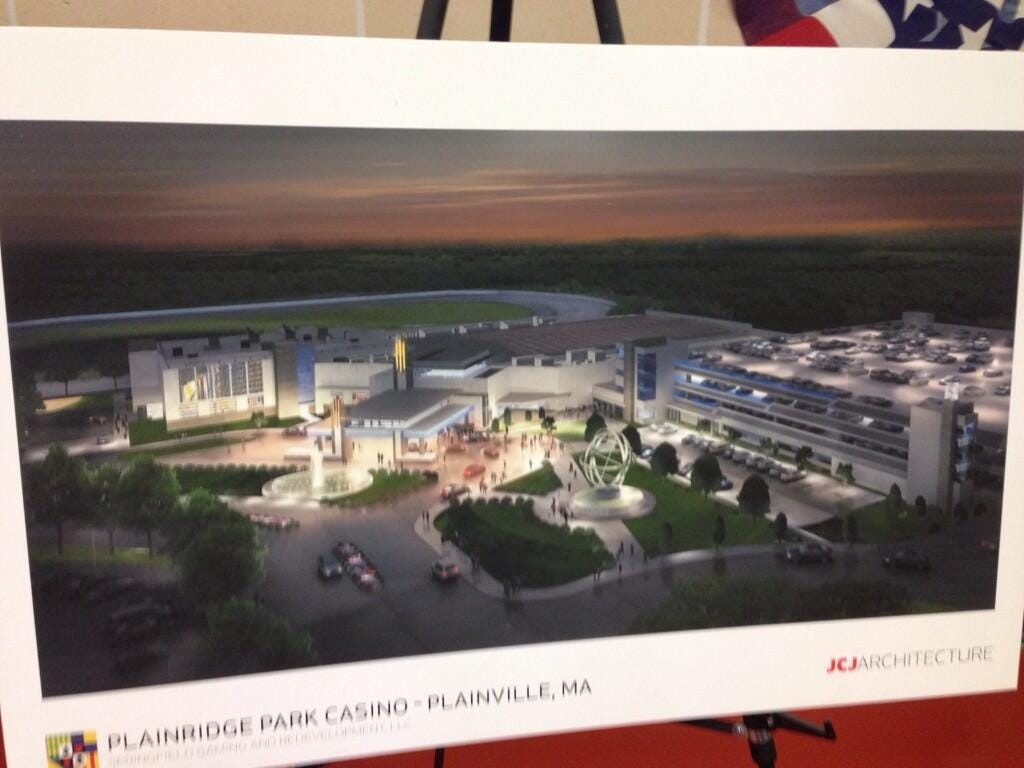 Nicole Gerber
@nicolegerber
PLAINVILILLE – Construction begins on the first casino in Massachusetts, with a groundbreaking for the new slots parlor at Plainridge Park.
State leaders, community members, and gaming officials came together at the Plainville racing track to welcome in a new era of gambling.
It was with gold-plated shovels that dozens of people helped break ground at what will soon be the Plainridge Park Casino, complete with more than 1200 slot machines.
It's a $225 million project featuring a full entertainment center, revolving around the newest main attraction: the slots.
Massachusetts projects over $400 million in new gaming tax revenue in the first 5 years, not counting spin-off business.
"We have 42 cross marketing agreements that are in place with area businesses so that we can work in tandem with places like the Wrenthem Village Outlets, Patriot Place, the Comcast Center, and others to make sure that a rising tide lifts all boats in the community," said Eric Schippers, VP of Public Affairs for license holder Penn National Gaming.
The project boasts nearly 600 new jobs plus an additional 1,000 temporary constructions jobs, some of which have already begun.
"What this is all about… is jobs, and economic development, and revenue to the commonwealth…we're now, so to speak, off to the races!" said Steve Crosby, Chair of the Massachusetts Gaming Commission
Supporters say benefits should also trickle down to the harness racing industry, which has been the anchor business at Plainridge Park since 1999.
"I think this is a great opportunity for harness racing here in Massachusetts to have somewhat of a rebirth – a renaissance if you will," said Bill Abdelnour, President of the New England Amateur Harness Drivers Club.
And as for the people who already come for the harness racing… they're welcoming the slots with open arms.
"I think its a win-win for everybody, entertainment wise, economically because you got jobs coming, I just think its a great thing," said Peter Torilli, who came to the track today to bet on some races.
Penn National hopes to have construction on the slots completed in about a year.
There is some concern that this project will take dollars away from Rhode Island's gaming revenue.
"A large part of the legislative intent of this whole gaming act was to help repatriate those millions of dollars that are flooding across the border every day on buses going down south," said Schippers.
Gaming revenue is now Rhode Island's third leading source of tax revenue.
Over four years, Rhode Island could be a half-billion dollars in the hole. Because of Bay State gamblers who don't visit Twin River anymore.
(c) WLNE-TV 2014