Group hands out 'Black Lives Matter' coffee to cops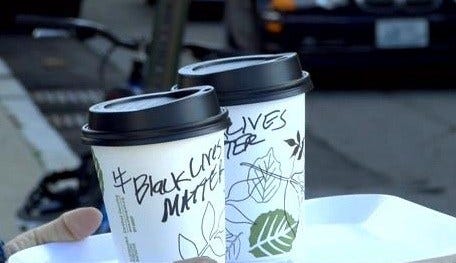 By News Staff
news@abc6.com
A group of residents handed out coffee to police officers in Providence Friday afternoon with the phrase, "#BlackLivesMatter" written on the cups.
The group set up a booth outside the Providence Public Safety Complex and offered the free coffee to officers as they drove by.
The Black Lives Matter supporters say they decided to set up right outside the police station in response to the backlash against the Dunkin Donuts worker who recently wrote the phrase on an officer's cup.
"We know the police have been very outspoken in their opposition to simply acts of protest, such as writing 'black lives matter' on a cup," says Franny Choi.
While a handful of people did stop for coffee while our ABC6 team was on scene, we did not see any police officers accept coffee.
© WLNE-TV 2015