Group of young men accused of shooting paintballs at a car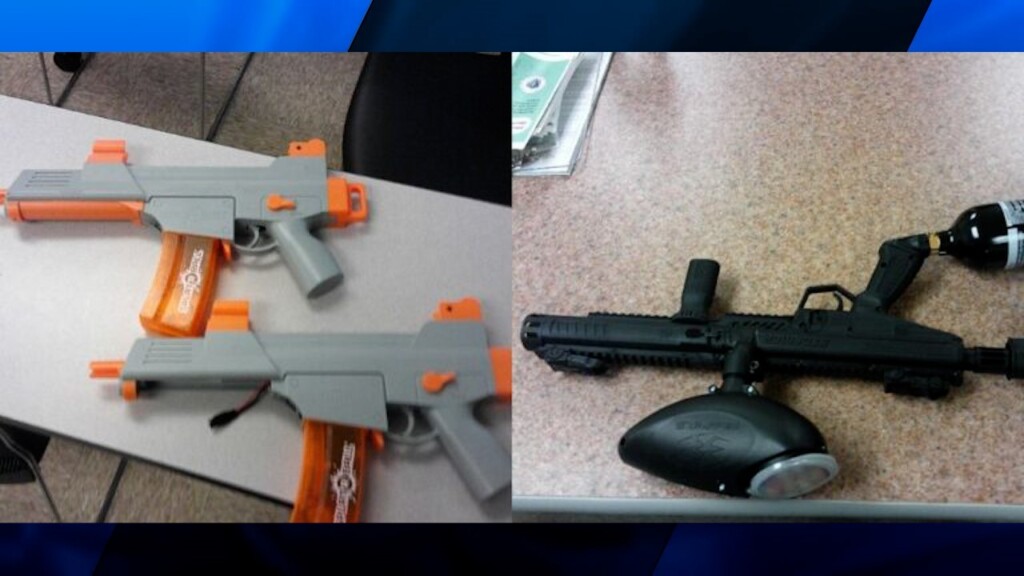 SWANSEA, Mass. (WLNE) — A group of young men are accused of shooting a paintball gun at a car in Swansea over the weekend.
Police were called to a report of shots fired at a vehicle shortly after 1 a.m. on Saturday along Route 6 near Bushee Road.
The caller told police to keep an eye out for a white Subaru going west.
Officers caught up with the car in Seekonk and found several paintball guns inside.
Police said 18-year-old Corey Dechaine of Marlborough, 19-year-old Derek Raposo of Fall River, and 21-year-old Austin Hobbs were arrested and brought to the Ash Street Jail in New Bedford.
A 17-year-old was brought to a juvenile detention facility in Framingham and is expected to be arraigned Wednesday in juvenile court.
The three older men are set to be arraigned Wednesday at the Fall River Justice Center.
The person hit in the shooting was not seriously injured.