Group wants federal investigation into RI trooper's assault on suspect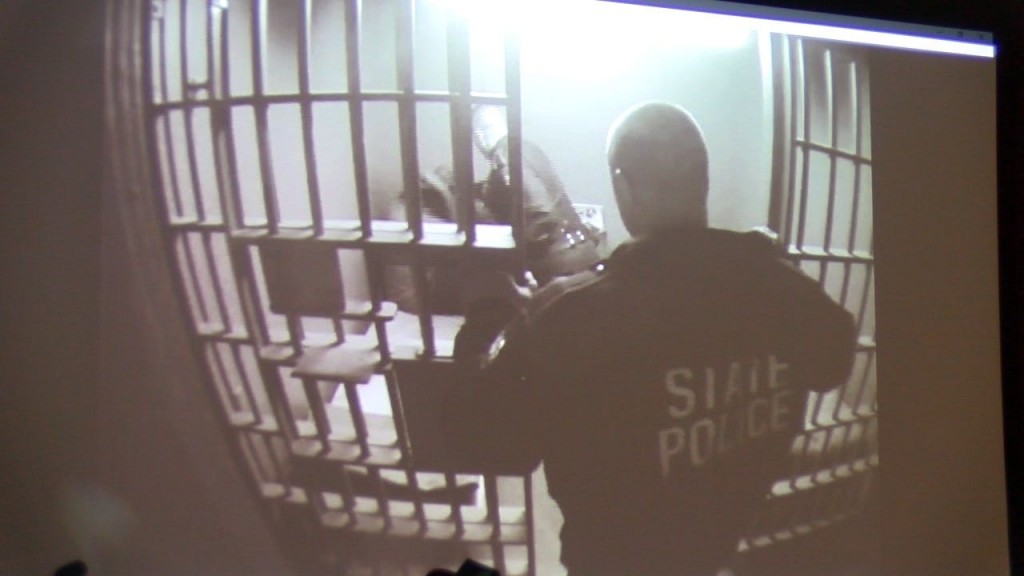 The video of a Rhode Island state trooper taking things a little too far with a suspect is now getting the attention of a national advocacy group who is calling for a federal civil rights investigation into the 2014 incident.
The footage of the confrontation came out earlier this week after a five-year legal battle, showing Trooper James Donnelly-Taylor punching Lionel Monsanto several times in a holding cell at Lincoln Barracks.
Monsanto was arrested after a traffic stop which showed that he had an expired license.
Donnelly-Taylor received a one year suspended sentence for simple assault, and Monsanto settled with the state for $125,000. Donnelly-Taylor was also ordered to pay $15,000.
On Friday, Charles Wilson, the national chairman for the National Association of Black Law Enforcement Officers, said that his group is calling for a federal civil rights investigation into what happened.
"It's worse than I thought it would be," Wilson said. "He should've been terminated."
Wilson said the trooper's actions were "uncalled for… unprofessional, and it's illegal."
He believes justice will be served once a federal investigation into possible civil rights violations is launched.
"It may be the only thing that can reduce the stain that this has placed on every single police officer in this state," he said.
Colonel James Manni, who was not the superintendent of State Police at the time of the incident, said at a news conference Monday that he condemned the actions of Trooper Donnelly-Taylor.
As far as the trooper's future with the department, Manni said he's weighing all options with legal counsel.