Groveland police ask for help identifying woman who allegedly left puppy in an alley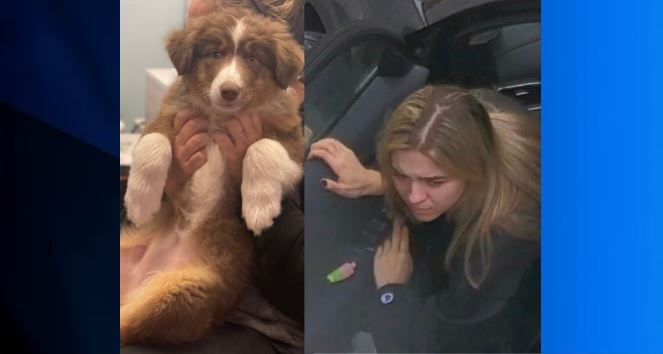 GROVELAND, Mass. (WLNE) — Groveland Police Chief Jeffrey Gillen said their department is seeking information regarding a woman who allegedly left a puppy in an alley.
Police said at approximately 3 p.m. on Monday, they responded to Sweet Paws Rescue for a report of an abandoned puppy that was found.
Authorities determined the Australian shepherd puppy was abandoned in an alleyway near the rescue.
Officers said they have a person of interest in the case, a blonde woman driving a black Mazda SUV and was last seen wearing a black Maine School of Law sweatshirt.
The woman is sought on suspicion of animal cruelty, officials said.
Rescue workers determined the dog was not injured.
Anyone with information regarding the incident should contact Groveland police at (978)-521-1212.