Guilty plea in 2012 deadly DUI crash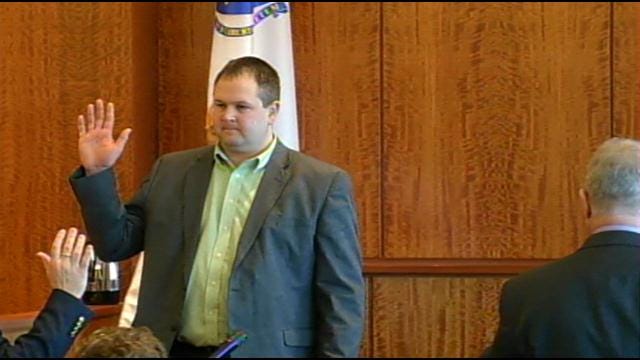 By Dana Griffin
@danaRgriffin
FALL RIVER, MA- In superior court, 34–year–old Jason Kwolek changes his plea to guilty.
On Tuesday, he admitted he's responsible for killing 24–year old Army National Guard Sergeant, Kaisha Guerrini, in a head-on collision in Attleboro.
Kaisha's Mother, Tina Guerrini said, "It didn't look like he was upset. It didn't look like he was remorseful or anything."
Kwolek avoided eye contact during the family's impact statements.
"I have terrible dreams about what those two hours must have been like for her. Was she suffering? Was she in pain?" said Guerrini.
The state recommended Kwolek serve 5 to seven years. The maximum for vehicular manslaughter is 20 years, the minimum is five.
Sentencing is set for April 25th but the family is concerned the former banking manager will get off on a lighter sentence.
"Drug dealers, people who commit fraud get more time than somebody, you know, drunk driving, death resulting; five years minimum mandatory? Well, it says that money talks and more than a life and it means more than a life," said Kaisha's Aunt, Claudia Botelaho.
Kwolek had a blood alcohol content of .19 and would not comment after court.
©2014 ABC6/WLNE-TV. All Rights Reserved.