Gun safety report may mean compromise legislation in RI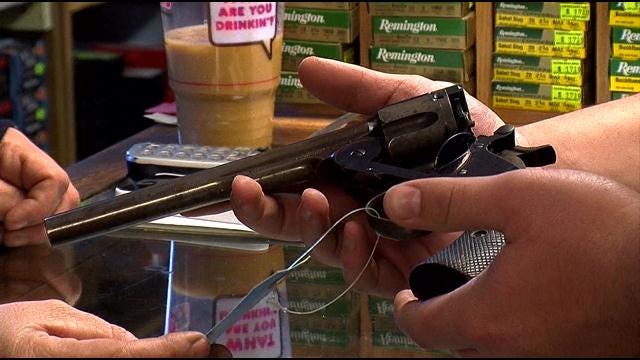 by ABC6 Chief Political Reporter Mark Curtis
There may a cease–fire of sorts in the battle over gun control
Hot off the presses, a draft report from the state's "Firearms Safety Task Force" offering a compromise, where both sides have some agreement.
Rhode Island may now provide mental health information to the national instant background system check system, known as NICS.
"If they go into a gun shop and they show up, they would not be able to buy a weapon. So, whether you are in the National Rifle Association or the Parent Teacher's Association, no one wants anyone with serious mental illness, who are dangerous, to have access to guns," said State Rep. Deb Ruggiero, co-chair of the Firearms Safety Task Force.
Rhode Island is among only a few states that does not provide mental health information for the criminal background checks.
ABC6 Chief Political Reporter Mark Curtis said, "Now the information for these mental health background checks will have to be provided by the court system, and not any hospitals. In order to protect patient privacy."
Many advocates for gun owner's rights groups have also supported adding mental health issues to the background check data base.
Gun store owners want to be protected too.
"But when it's documented, well documented that they have an unstable mental health issue, yeah, they should not own firearms," said Lori Cardillo, Manager of "Foster Bear Arms," a gun store in Foster.
But the idea is only a recommendation, and will need approval from the general assembly and governor to become law.