Gwen the Tarantula looking for a new home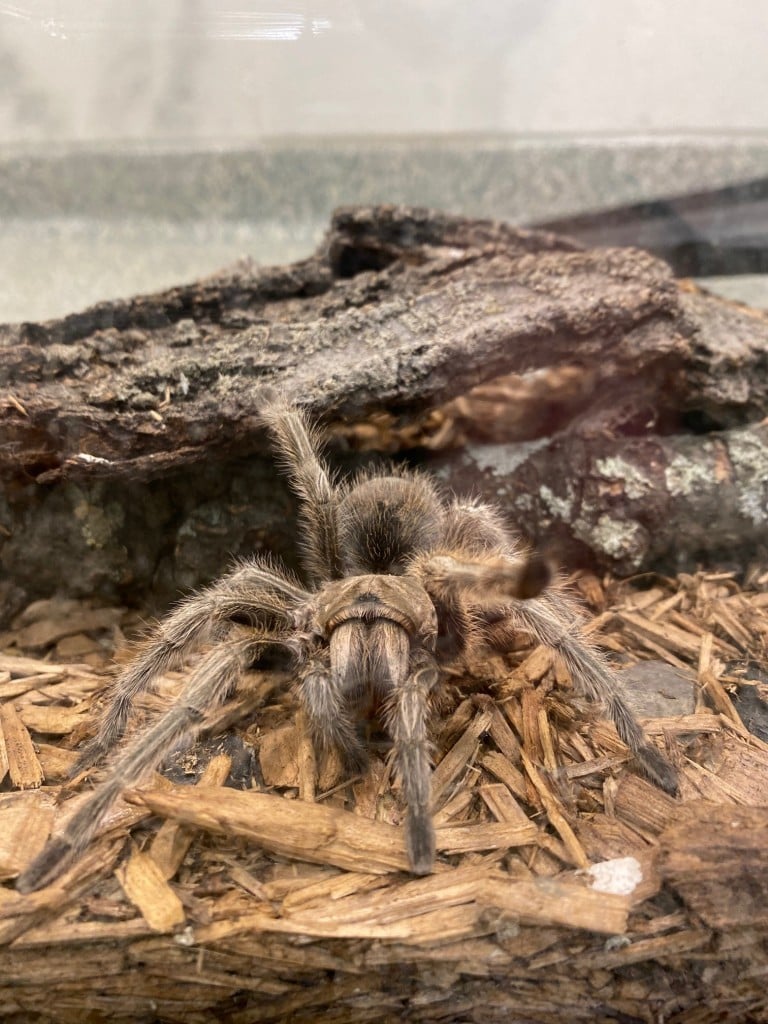 ANGELL, MASS (WLNE) – A rare creature has taken up residence at the Angell MSPCA: a Rose Hair Tarantula named Gwen.
Gwen was surrendered on January 10th, just weeks after the largest-ever surrender of exotic Sugar Gliders.
Her family moved to a new home in the greater Boston area and sadly could not take her along.
Although the MSPCA cannot 1oo% confirm Gwen's gender, if she is in fact a female, she could live another 15+ years, as female tarantulas live significantly longer lives than males, who live only about 5 years.
Gwen is estimated to be 4 years old, and is likely to be full grown.
"It's always interesting for our staff and volunteers when a Tarantula comes into our care as they are so unusual for us to see at the adoption center", said Mike Keiley, director of adoption centers and programs.
Keiley said that only ten Tarantulas have been surrendered to the MSPCA in the last 20 years.
"We're looking for a dedicated owner that can keep up with Gwen's specialized care, and someone experienced with Tarantulas more generally," said Keiley.
According to the MSPCA, Tarantula care is not too difficult, but like all other pets, they require time and attention.
Anyone interested in Gwen can contact the adoption center at adoption@mspca.org for more information.
*Gwen the Tarantula should not be confused with Spider-Gwen the Marvel Comics superhero.
©WLNE-TV/ABC6 2020