Gym owner reacts to lifting of restrictions, says she'll be taking advantage of outdoor classes
As part of the Covid-19 restrictions that will be lifted on Friday, gyms will be able to increase their capacity.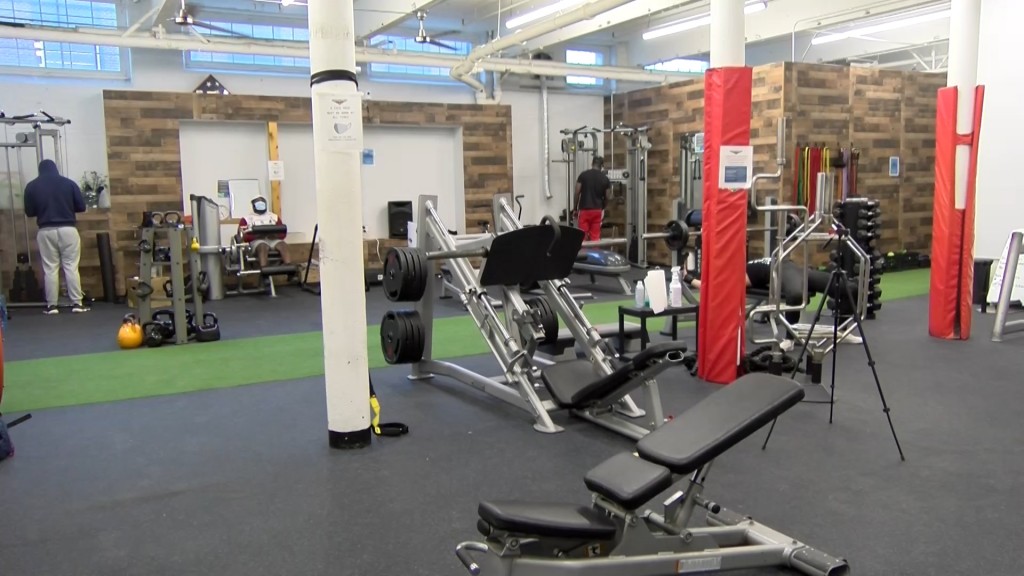 PAWTUCKET, R.I. (WLNE) – As part of the Covid-19 restrictions that will be lifted on Friday, gyms will be able to increase their capacity.
There will also be no limit to how many people can take fitness classes held outdoors, as long as people are masked and socially distant.
"This could mean a couple of new customers for the smallest of studios," said Rhode Island Commerce Secretary Stefan Pryor. "It can mean dozens of new customers in a larger or big box facility and it's very important that even these incremental changes be implemented to help these businesses."
Gyms will now be able to have one person per 100 square feet, down from one person per 125 square feet.
"It's good that we're starting to see some of the restrictions come down, but again, being a smaller business, that might be one or two people for me," said Owner of American Muscle Corps. Gail Bolden. "And that's not going to make a big difference in my revenue coming in."
Bolden is working in a space that's less than 4000 square feet. For reference, a typical Planet Fitness is about five times that size.
She estimates her business has taken a 30 percent hit in revenue over the course of the pandemic.
"It's really making it hard for us to stay open, to keep our doors open," said Bolden.
Prior to the pandemic, Bolden would run group boot camps for weeks at a time, indoors, but she's been unable to do them in the last year.
"They were very, very successful," said Bolden. "So that's a big chunk of income that we're not receiving because we can't do that right now."
She says because she's been missing that part of her business, she will definitely be taking advantage of the parking lot outside the gym, and other outdoor space nearby, just as soon as it gets warmer out. But she says she also needs to now organize an outdoor program, and all of its equipment.
"Hopefully by May or June, that's what we're really shooting for," said Bolden. "Getting creative costs money. It's not like we can just jump and go right outside. I've got to figure out where this money is going to come from. Hopefully they'll be offering some more loans and some more grants coming forward so that we can now pivot our business once again."
Governor McKee said at the very end of the press conference Thursday that they are planning to announce millions more in grant money for small businesses in the coming weeks.
Pryor also said that smaller gyms can still apply through the Department of Business Regulation for exceptions to the capacity restrictions, but they must show proper ventilation, use of plexiglass, or a form of testing that they are using.