Habitat for Humanity home in Exeter nearly finished more than a year after tool theft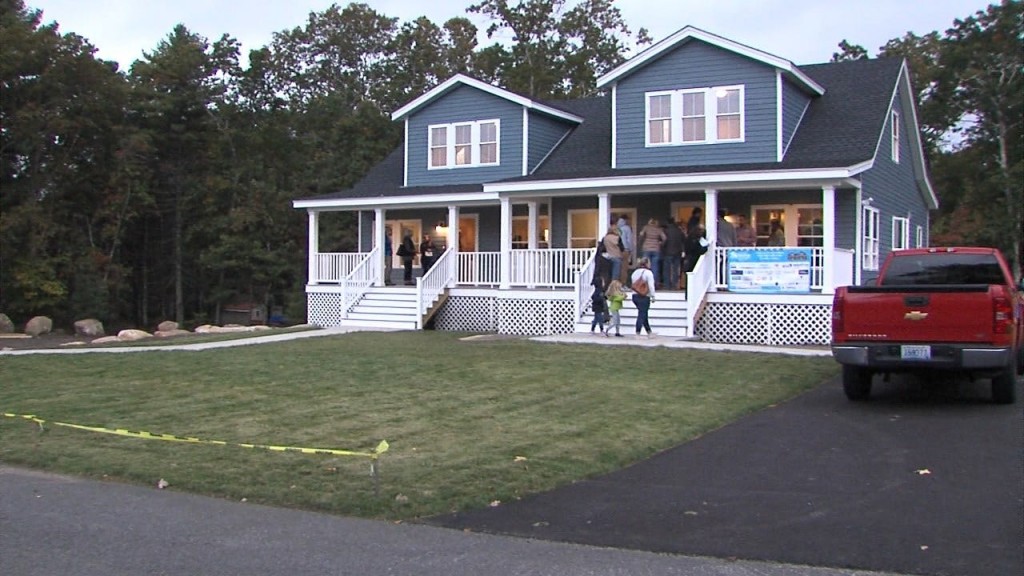 Twitter: @BComakABC6
EXETER, R.I. (WLNE) – A Habitat For Humanity project in Exeter is just about finished following a theft of all of the tools on site more than 12 months ago.
In September of 2018, only a month into the project, someone broke into a locked trailer overnight, stealing $20,000 in tools.
"When I got the call in the morning, it was definitely a shock," recalled Executive Director of South County Habitat For Humanity Colin Penney.
The future homeowners recalled feeling defeated and worried.
"Immediately I called the office to see if they're going to keep continuing building or they're going to stop," said homeowner Rabiaa Madoch.
"I was thinking, we're going to have to wait another year for our house, pretty much," added her son Rayan Tabora.
Not long after they discovered the theft, volunteers almost immediately resumed their work.
"By the time I arrived on site our volunteers had pulled their own tools out of their cars and were working right away," said Penney. "So despite the setback, we didn't even miss a half day of building."
In the weeks following, Penney says people from all over Rhode Island donated tools and money to replace what was taken. Eventually they were able to re-coup 100 percent of the stolen items.
Also, volunteering for the project increased by 50 percent.
"Though they never caught the individual who stole them, the community support was unbelievable," said Penney.
Now, looking at their beautiful new home, worked on by 600 pairs of hands, Madoch and Tabora say they can't believe their eyes.
"It's like a dream for me," said Madoch. "You need to pinch me!"
There's still a few last minute painting and landscaping touches that need to be done in the next few weeks, but the families will be able to move in before the holidays.