Halloween businesses saved by Gov. Baker's latest re-opening guidance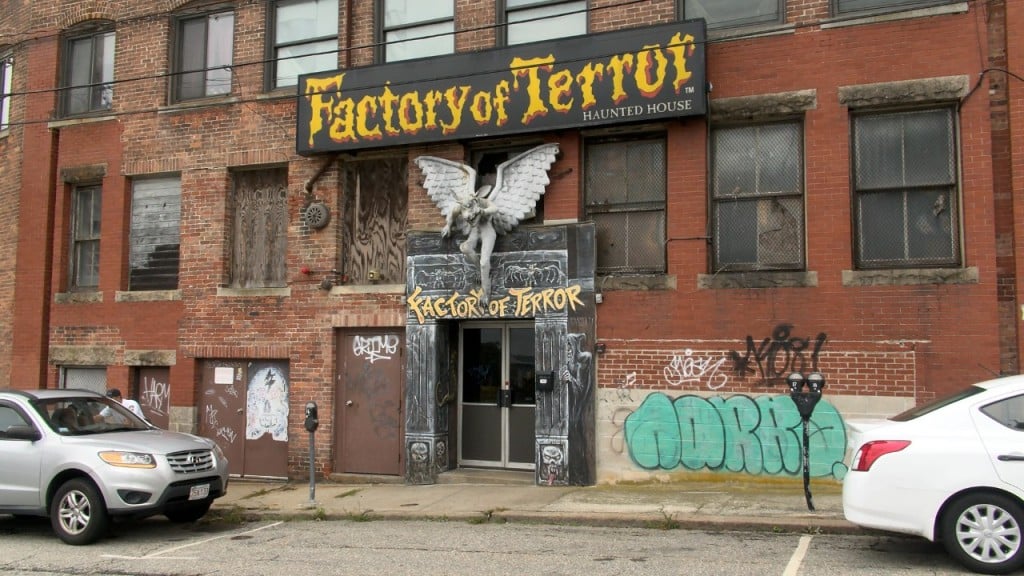 FALL RIVER, M.A. (WLNE) — A Fall River Haunted House is relieved by Governor Charlie Barker's Tuesday announcement, which allows indoor performance venues in low-risk communities to re-open to 50% capacity starting October 5.
The Factory of Terror Haunted House has been scaring guests brave enough to stop in for 24 years. But this year, they've already missed one-third of their season due to state Covid-19 guidance. 
Owner Mike Quill has been frustrated by the state's classification of his business. The state considers haunted houses and other Halloween attractions as 'Indoor performance venues,' and until Tuesday, Governor Charlie Baker had issued no guidance for such businesses. 
"You don't get that time back," Quill told ABC6 Tuesday. "There's one time of year when people have Halloween on the brain and want to come experience something like this."
On a normal year, Quill would have opened last weekend. But since his attraction is grouped into the same classification as theatres and concert venues, he'll have to wait until Columbus Day Weekend.
"At a theatre, everyone comes to one place at the same time," explained Quill. "Our flow is much different and is actually closer to a museum, where we have staggered arrival times."
Quill has been planning to re-open safely since the pandemic began back in the spring. He even put together a 30-page Covid Safety Plan to do so.
That plan was reviewed and approved by Fall River's Board of Health two weeks ago, and the fate of his haunted house has been in limbo, awaiting state approval. 
Finally, after weeks of limited guidance, Governor Charlie Baker announced Tuesday that indoor performance venues, like the Factory of Terror, could re-open to 50% capacity starting October 5th, as long as Fall River remains a low-risk community. 
"Today's order addresses indoor performance venues and recreational facilities like laser tag," Baker said at a press conference Tuesday. "It does not address stadiums or arenas."
Quill says losing one-third of his season hurts, as he's already spent over $1500 of his own money on plexiglass and other sanitary and safety measures. 
The Factory of Terror employs roughly 50 scare actors per weekend.
©WLNE-TV // ABC 6 2020