Hamilton has a Grand Time As PawSox Beat Bats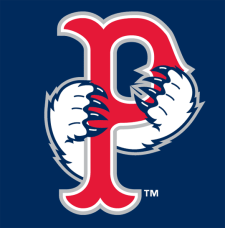 PawSox news release…
PAWTUCKET, R.I.
– The PawSox used a two-out 5th
inning grand slam from Mark Hamilton to defeat the Louisville Bats 5-1
in front of a crowd of 4,093 at McCoy Stadium Tuesday night.
After
enjoying their last scheduled off-day of the regular season, the PawSox
came home to McCoy Stadium to embark on an eight-game homestand. The
first
opponent on their docket was Louisville, who the PawSox took three of
four from back in May.
Charlie
Haeger made the start for Pawtucket an allowed a lead-off single to
stolen base king Billy Hamilton, but major league rehabber David Ross
promptly
cut him down at second in his attempt to steal the base. After another
single, Neftali Soto bounced into an inning ending double play started
by third baseman Xander Bogaerts.
Pawtucket would plate the game's first run in the bottom of the 1st
inning as Bogaerts single and moved to third on a single by Alex
Hassan.
Mark Hamilton followed with an RBI fielder's choice to give the PawSox a
1-0 lead. Bats' starter Chad Reineke would exit the game due to an
injury during an at-bat with David Ross forcing Louisville to go to
their bullpen early.
Haeger put up a few more zeroes until the 5th when he issued a pair of walks and a single to load the bases before Neftali Soto delivered
a sacrifice fly to tie the game 1-1.
The PawSox would answer in a big way in the bottom of the 5th with two outs as Jackie Bradley Jr. walked, Bogaerts singled and Alex Hassan
walked before Mark Hamilton hit a grand slam to right field giving Pawtucket a 5-1 advantage.
Haeger
would wind up throwing six solid innings allowing just the one run on
five hits, all singles. He walked four and struck out six.
Chris Carpenter retired all five batters he faced and Ryan Rowland-Smith recorded the final out of the 8th. Jose Contreras pitched a flawless
9th and the pitching staff as a whole retired the final 14 batters they faced.
Mark Hamilton led the PawSox charge going 1-for-4 with a grand slam, his 11th home run of the season, and drove in all five runs. Xander Bogaerts
and Jonathan Diaz each had three hits in the win.

The
PawSox will continue their four game series with the Louisville Bats
Wednesday afternoon at 12:05pm. Pawtucket will send Clayton Mortensen
(1-0,
4.01) to the mound against righty Chad Rogers (4-3, 3.72) of the Bats.