Hanson firefighters rescue dog from frozen pond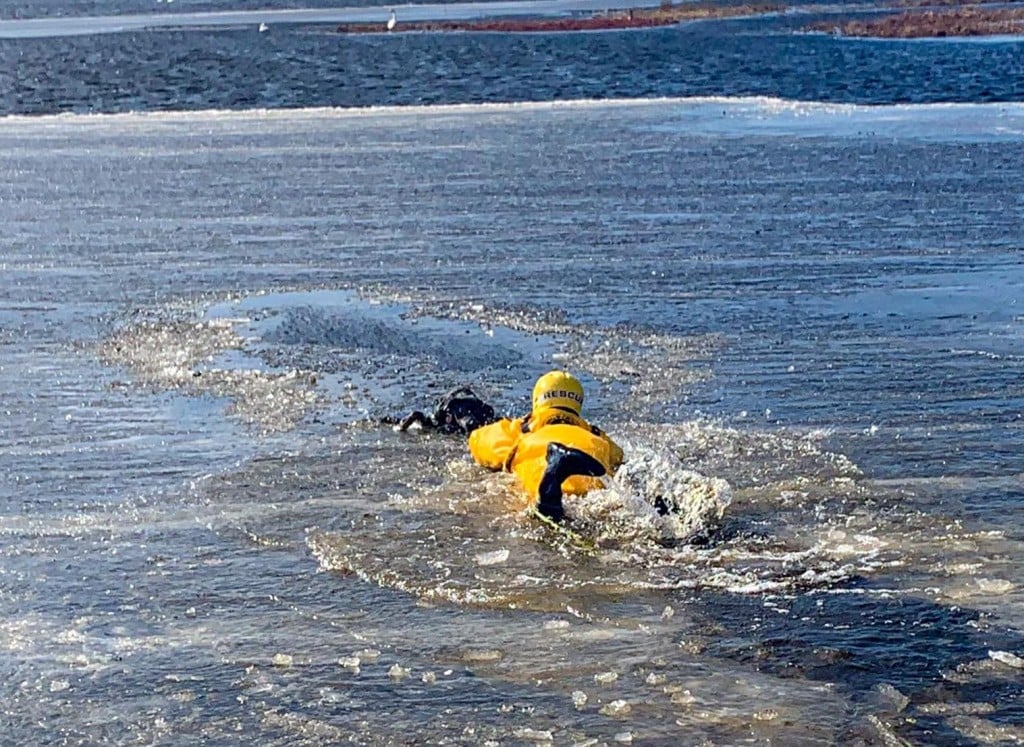 HANSON, Mass. (WLNE)- Hanson firefighters responded to a report that a dog had fallen through the ice at Burrage Pond on Thursday.
Firefighter Adams swam in the pond to rescue the dog whose name is Bella. Firefighter Reimer pulled Adams and Bella to shore using a rope.
According to Hanson Fire and Rescue, Bella is doing fine, she was just a little bit cold.
This was the second day in a row where Hanson firefighters saved an animal that had fallen through ice.
The department advises anyone who sees an animal on an icy pond not to try and save them alone, and to call 911 instead.