Harden's 45 Points Pushes Rockets Past Celtics Thursday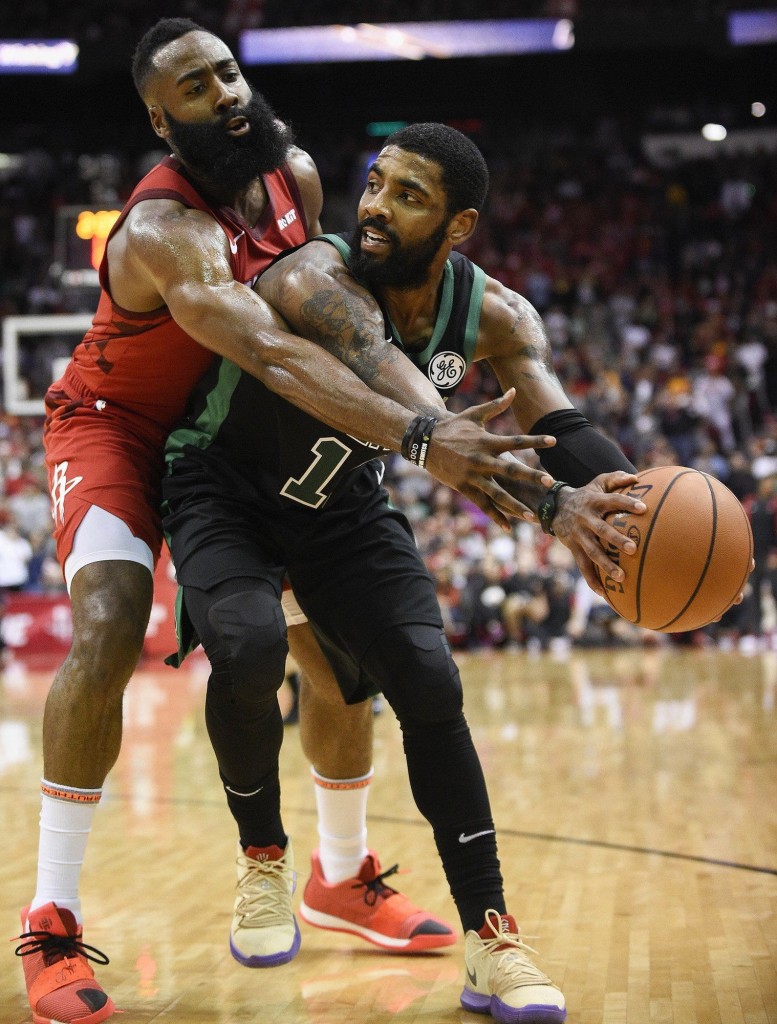 HOUSTON (AP) — James Harden had 45 points and six assists, Clint Capela added 24 points and 18 rebounds, and the Houston Rockets beat the Boston Celtics 127-113 on Thursday night for their eighth win in nine games.
Harden, who was playing on a bruised left calf, had 17 points in the first quarter and finished 11 of 26 from the field, including 9 of 18 on 3-pointers. Eric Gordon scored 20 points for Houston, which shot 48 percent while improving to a season-high four games above .500. Houston finished 18 of 45 on 3-pointers.
Harden has scored at least 30 points in eight straight games, the longest such streak since Russell Westbrook had eight straight 30-point games in November 2016. Harden has scored at least 35 points in six straight games, the longest streak since Carmelo Anthony had six straight in April 2013.
Kyrie Irving had 23 points and 11 assists, Marcus Morris added 19 points before being ejected midway through the fourth quarter, and Jaylen Brown had 18 points off the bench for Boston, which shot 47 percent but was outrebounded 54-38.