Harp seal makes its return to the ocean after eye-surgery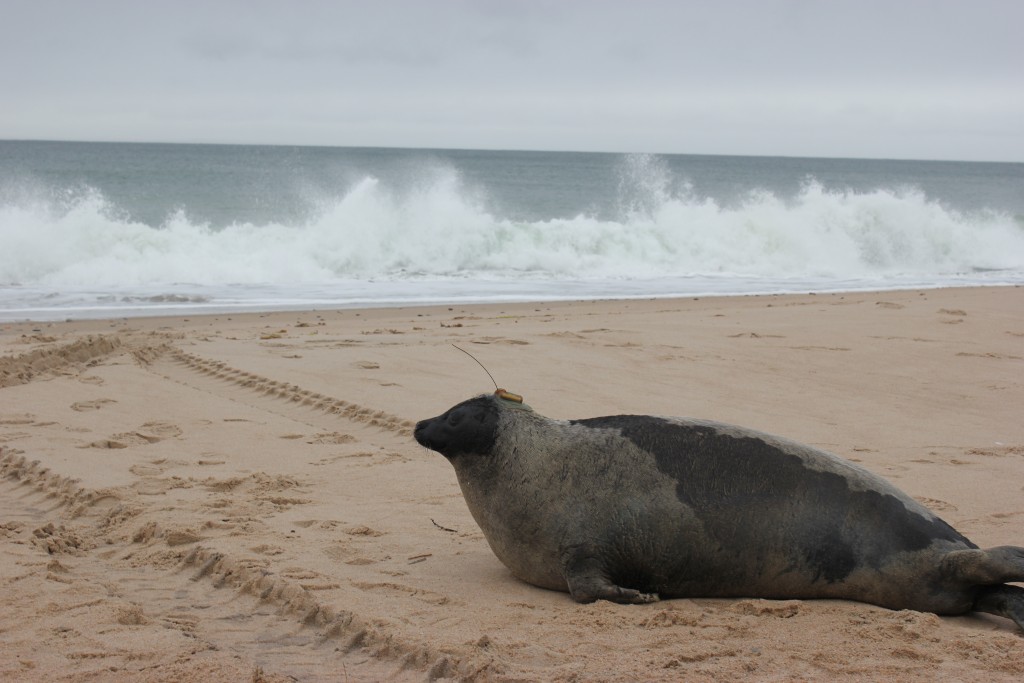 CHARLESTOWN, R.I. (WLNE)- A harp seal was released back into the ocean at Charlestown Town Beach on Friday morning, after eye-surgery and a long year of rehabilitation.
The male seal was first found eating sand on a New Jersey beach last April. He was extremely underweight at 185 lbs and looked to be blind, as he struggled to find food.
The Marine Mammal Stranding Center in New Jersey took him in and helped the seal regain weight. However, his sight didn't improve.
In June, he was transported to SeaWorld for further rehab with animal care experts.
After a few months, the SeaWorld veterinarian team decided the seal's right eye had to be surgically removed. It was damaged beyond repair and likely wouldn't recover vision.
The seal was able to begin to track and catch fish with just one eye, following the surgery.
Earlier this week, he was transported up the Mystic Aquarium to get reacclimated to the colder waters. He was also fitted for a satellite tag that will track his movements and the temperature of where he travels.
©WLNE-TV/ABC6 2021