Hasbro Hero: Providence boy honored for spotting hospital fire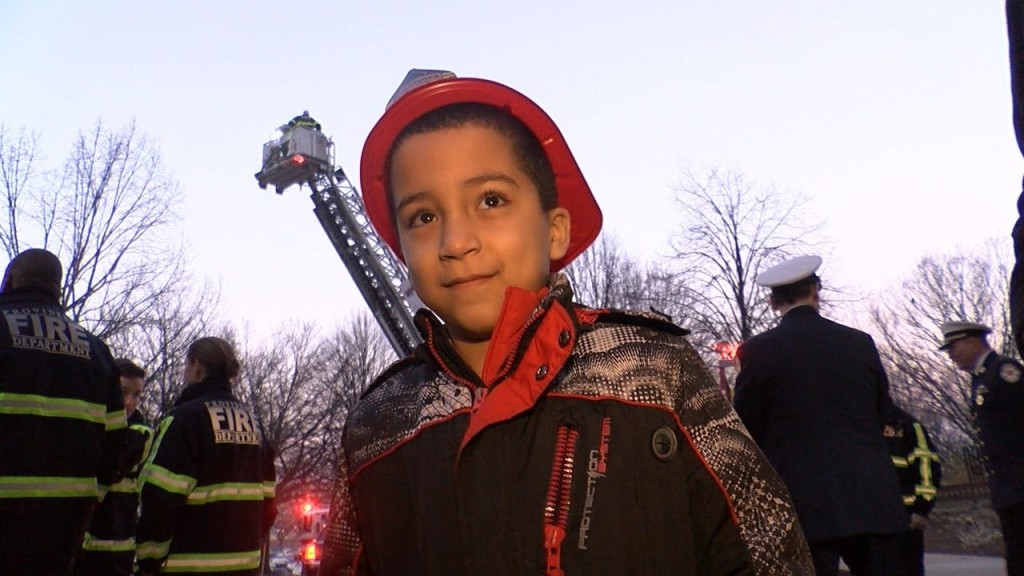 The Providence Fire Department recognized a young boy Wednesday afternoon for alerting them to a fire on the roof of Hasbro Children's Hospital.
Firefighters were called at 8:00 p.m. Tuesday to battle a raging blaze on the third-floor roof of the hospital.
There's no question the fire and the damage would've been much worse if not for a quick-thinking seven-year-old who saw what was happening and told his mother.
Angel Jimenez was visiting his brother at the hospital when he saw the heavy smoke billowing from the roof. After he told his mom, within minutes firefighters were there and were able to quickly knock down the two-alarm blaze.
"I saw the fire and I told my mom," Jimenez said.
Jimenez was immediately hailed as the Hasbro Hero and on Wednesday the Providence Fire Department gave Angel the full firefighter treatment, including a behind-the-scenes look at a fire truck.
"It was fun because I liked it," the first grader said.
Public Safety Commissioner Steven Pare said Angel's quick actions prevented further damage, but most of all, it prevented anyone from getting hurt.
"He's amazing. He's a superhero. As we told him last night he saw something and he said something," Pare said. "There was no alarm that was going to sound."
Because of all this, Angel now wants to be a firefighter when he grows up.
As for the blaze, the cause is still under investigation but it does not appear to be suspicious.
The hospital is operating as normal, however, five non-emergency surgeries had to be rescheduled.