Hasbro hosts camps for children battling life-threatening illnesses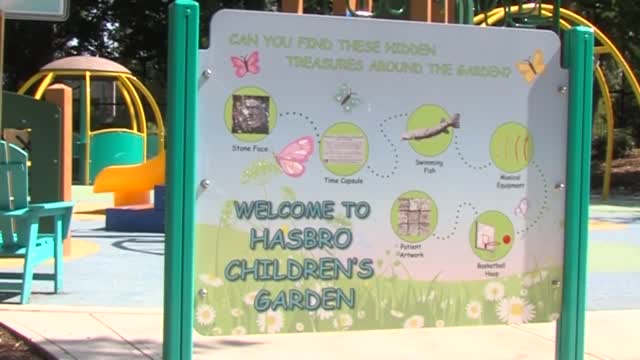 PROVIDENCE, R.I. (WLNE)- Hasbro Children's Hospital is back to hosting two very special camps for children battling serious illnesses, after pausing for a year during the height of the pandemic.
The hospital hosted Camp Grace last week and is hosting Camp Dotty this week.
"This gives them an opportunity for them to come to the hospital and have nothing happen to them- they don't get poked they don't get prodded they don't need medication, they're just here to be kids," said Kerri Baker, the Coordinator of Camp Grace.
Camp Grace is a newly-launched day three day- day camp for children between the ages of four and seven with chronic illnesses, and their siblings. Camp Dotty has been around since 1996- serving as a week-long day camp for four to seven year old cancer patients along with their siblings.
"They just have such a good time they couldn't wait to come back," said Katherine Leite, a parent of one of the campers.
Leite's two sons are campers at Camp Grace as her youngest son has Sickle cell anemia.
Like many other parents, Leite says it's crucial her son is in a safe but  also fun environment- and that's exactly what this day camp provides.
For more information on these camps, please click here.