Hasbro kids get Good Night Lights message from outer space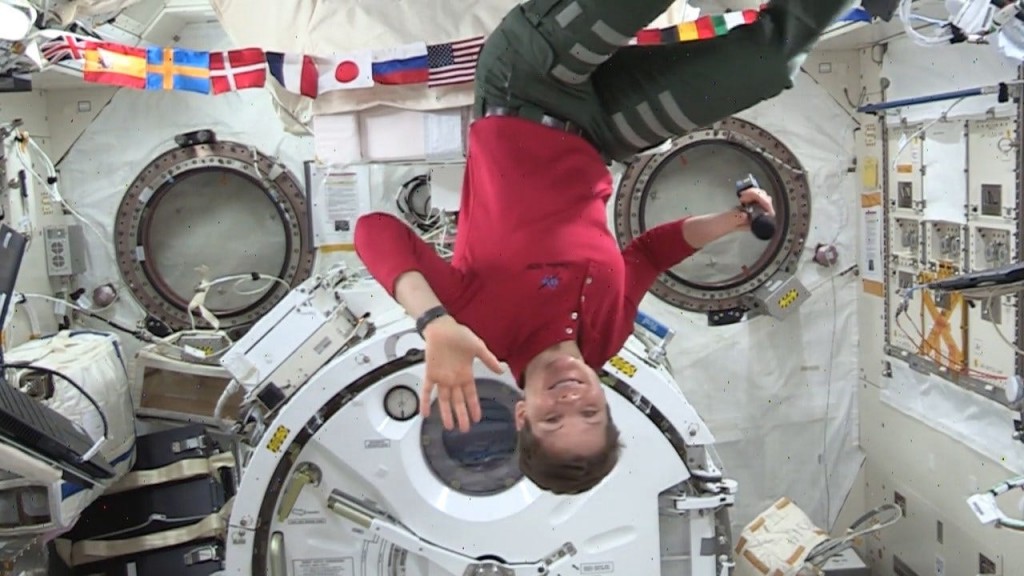 By Jordan Mazza
PROVIDENCE, R.I. (WLNE) — The Good Night Lights have become a tradition here at Hasbro Children's Hospital.
Community members flash lights toward the hospital at 8:30 each night to show patients they're thinking of them.
Usually participants come from the neighborhood, but Wednesday night, they came from outer space.
The astronauts on the International Space Station, 250 miles above earth, recorded a video message with well wishes to Hasbro patients.
"I thought that was really awesome," said Max Rome, a 16-year-old patient from Saunderstown. "That's not something I thought was going to happen when I'm here, obviously."
And that supportive surprise created a few extra smiles for patients and staff.
"I'm going to smile the rest of the night," said Rhode Island Hospital President Margaret Van Bree. "Because it's so exciting and it just means so much to these kids that somebody's thinking about them."
For kids dealing with so much uncertainty, it can be nice to know that every night — even in the darkness of outer space — there will always be a light.
"That kind of support is out there while you're going through an experience in this hospital," said Steve Brosnihan, a cartoonist at the hospital and the organizer of the Good Night Lights. "It's not just our friends across the river or across the highway, there are also people orbiting the planet that are thinking, 'We want you to know we care about you.'"
The hospital says anyone is welcome to participate in the good night lights — whether from the side of the road or the space station. All you need is one minute and a light to make a difference.
©WLNE-TV / ABC6 2019