HASCON Opens in Providence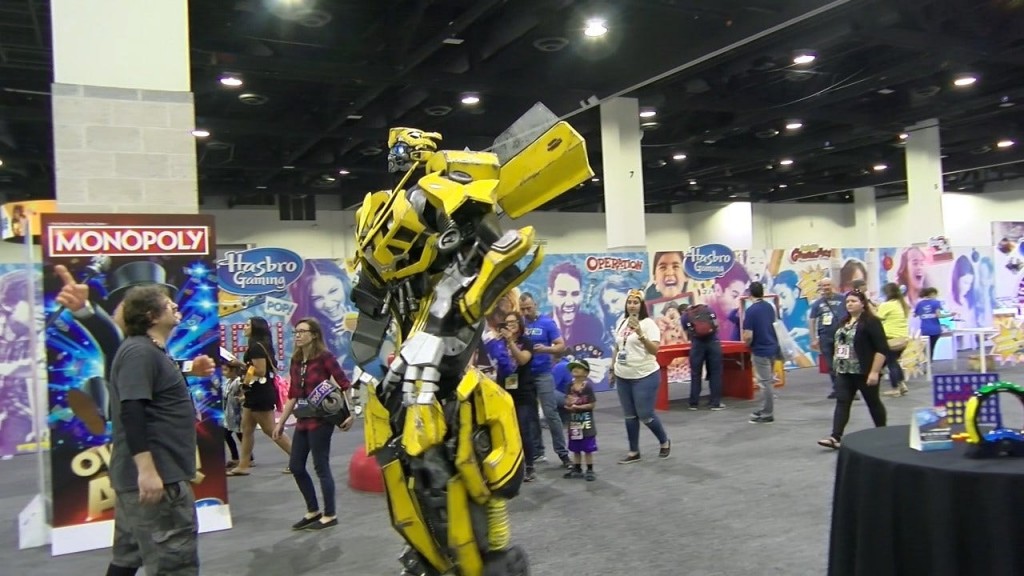 By: Tim Studebaker
Facebook: @TStudebakerABC6
Twitter: @TStudebakerABC6
Email: tstudebaker@abc6.com
PROVIDENCE, R.I. – Hasbro, the toy and game giant, is holding its very first convention ever this weekend in Providence – HASCON.
There's a lot to see. One popular spot is the NERF experience.
Michael Ritchie, Vice President of Global Marketing for NERF says, "We've got this unbelievable inflatable behind here that you can battle for five minutes with all of your friends."
There's also the gaming area.
Michael Verret, Senior Manager of Hasbro Gaming says, "We've got Yahtzee bowling, we've got Toilet Trouble where you actually stick your head in a toilet and hope you don't get sprayed by water, and of course we've got the king of them all, Pie Face."
You'll also have the chance to see and hear from celebrities, like Stan Lee.
So far, visitors are giving the convention rave reviews.
Conner Martin from Meriden, Connecticut says, "I've gone to NERF. I've learned how to play Magic. And I've been to the Beyblades section."
Kyle Fernandes from Cumberland says, "It was a lot of fun. They had a lot of different guns there that I've never seen before."
Benjamin Doeringer-Smith is up from Miami, Florida. His family evacuated ahead of Hurricane Irma.
Doeringer-Smith says, "I really liked the NERF section a lot. It really gave you interaction so you could know what kind of NERF gun you were buying. And the Transformers was really need to see all the stuff."
Kids can even pick a toy to donate for hurricane relief.
If you want to learn more or get your tickets, visit the HASCON website at: https://hascon.hasbro.com/
©WLNE-TV / ABC6 2017