Hate-filled graffiti found at CCRI Warwick campus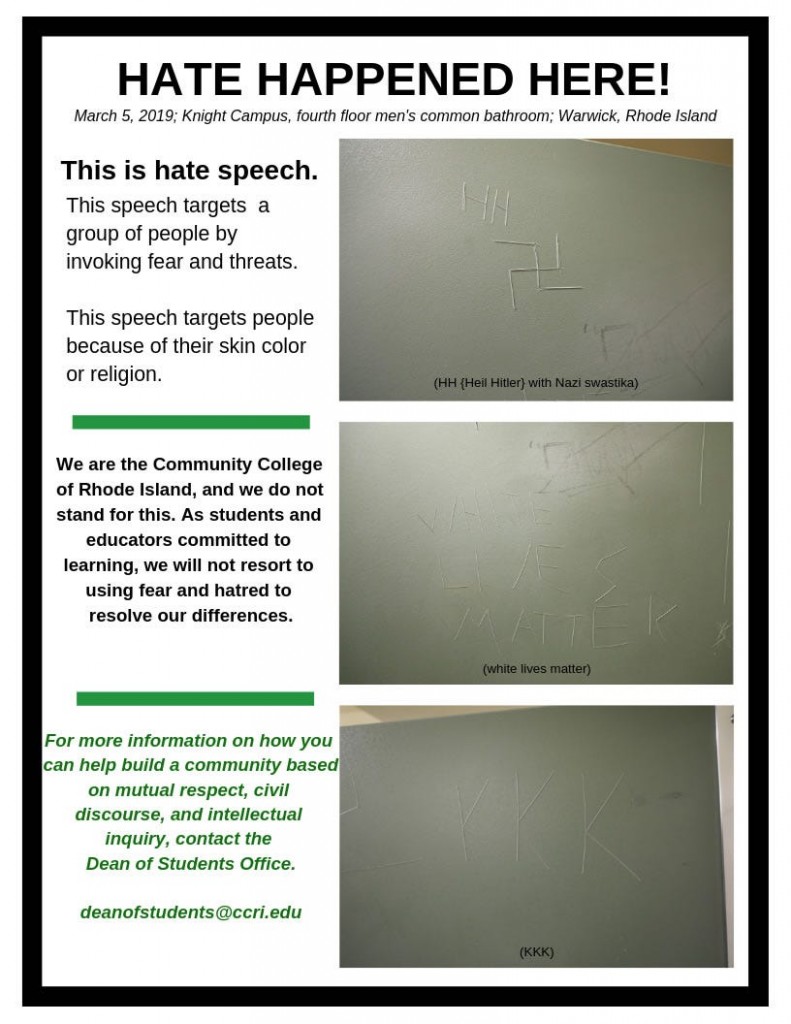 WARWICK, R.I (WLNE) – CCRI's administration is making an appeal to the college community to denounce hate after graffiti containing swastikas and other hate filled markings were found in a bathroom at the Warwick campus.
A CCRI staff member reported to campus police on March 5 that there was hate-filled graffiti in a men's bathroom stall.
The college immediately took steps to document and remove the graffiti from the bathroom stall, according to a CCRI spokesman.
The college initiated the "Hate Happened Here" protocol in accordance with their policy.
"Hate Happened Here" is a public awareness campaign to call out hate speech with the college community.
"We are outraged and horrified by this act of aggression and use of vile anti-Semitic and racist images and language," Dean of Students Michael Cunningham said. "There is no place for hate speech in our college community and it will not be tolerated."
CCRI urges students, faculty, and staff to contact the dean of student to learn more about ways to report a hate crime.
© WLNE-TV / ABC6 2019