Hattix-Covington Paces URI Past Davidson, Rams Improve To 10-0 In A10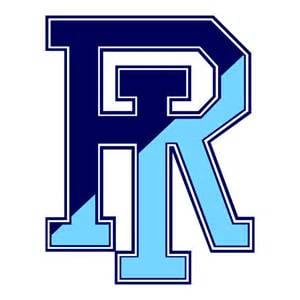 University of Rhode Island Press Release
Rhode Island Starters
Cairns, Squires, Touré, Hattix-Covington, Lassiter
Davidson Starters
Deegan, Plank, Fuller, Sutphin, Morgan
How it Happened
An explosive second quarter paved the way for Rhode Island to win its 10th straight game, as the Rams knocked off Davidson 67-60 Saturday night. URI (19-3, 10-0 Atlantic 10) has its second 10-game winning streak in as many seasons.
Davidson (11-10, 4-3 A-10) stifled the Rams in the opening quarter, limiting URI to seven points. The Wildcats got five points from Suzi-Rose Deegan while building a 13-7 lead. It was the second-largest first quarter deficit Rhode Island has faced this season, behind only a 10-point first quarter deficit at Wake Forest. Rhody was just 3-for-10 from the floor in the opening 10 minutes.
The second quarter was a different story altogether. The Davidson lead got to 10 points early in the second quarter on a second-chance layup by Adelaide Fuller that made the score 17-7. From there, it was all Rhody, which finally came to life after Madison Hattix-Covington hit a corner 3-pointer. Davidson responded with a Maddie Plank jumper, but URI then went on a 10-0 run to take a 20-19 lead. Dolly Cairns hit a jumper before Hattix-Covington made two more 3-pointers. Emmi Rinat capped the run with a layup that forced the Wildcats to call a timeout.
After the timeout, Rhody kept the pressure on. Tenin Magassa made back-to-back baskets and Hattix-Covington scored four straight of her own to extend the run to 18-0. Rhode Island was up 28-19 before the Wildcats got a 3-pointer from Elle Sutphin to slow the momentum for few seconds. Just before the quarter ended, Hattix-Covington drove coast-to-coast for a layup that pushed the URI lead to 32-24.
Davidson chipped away early in the third quarter, using a 12-4 spurt to close within 41-38 after a Tomison Adenuoe free throw with 3:28 left in the period. Back-to-back layups from Anaelle Dutat and Sophie Phillips pushed the lead back to seven points quickly. The lead stayed in that range the remainder of the quarter, as Rhody carried a 49-42 edge into the final 10 minutes.
The lead got to as many as 13 points after Mayé Touré hit a layup to put the Rams up 57-44. Davidson chipped away and managed to get within four points at 64-60 followed an old-fashioned hoop-and-harm three-point play by Suzi-Rose Deegan. Rhode Island never gave up its lead, and it made 7-of-10 at the free throw line in the final minute to ice the win.
Inside the Box Score
Tammi Reiss won her 65th game in just her 99th game as a head coach.
With the win, the Rams improved to 10-0 in Atlantic 10, the third straight season URI has won at least 10 games in league play.
The only time Rhode Island 10 or more A-10 wins in a single season before the last three seasons was in 1995-96, when the Rams were 13-3 in conference.
Graduate student Madison Hattix-Covington finished with a season-high 21 points, 15 of which came in the second quarter.
Hattix-Covington was 4-of-7 from 3-point range.
Junior Mayé Touré had 12 points and eight rebounds. It was her 19th game in double figures this season.
Junior Tenin Magassa had eight points and three rebounds in 14 minutes off the bench.
Junior Dolly Cairns had 10 points and was 4-for-4 at the free throw line in the final minute.
Freshman Anaelle Dutat had four points, seven rebounds and one blocked shot.
After getting outrebounded 17-14 in the first half, Rhode Island had a 21-18 edge after halftime.
Rhode Island shot 68.8 percent (11-for-16) from the floor in the second quarter, its second-best shooting quarter of the season. The best was 69.2 percent in the first period against Hartford on Dec. 7.
With one more victory, Rhode Island will have back-to-back 20-win seasons for the first time in program history.
What's Next
Rhode Island is back in the Ryan Center Wednesday, Feb. 8 to host George Washington at 6 p.m. The game is Pride Day and will be streamed on ESPN+.