Hawthorne Country Club fire investigated as possible arson, reports say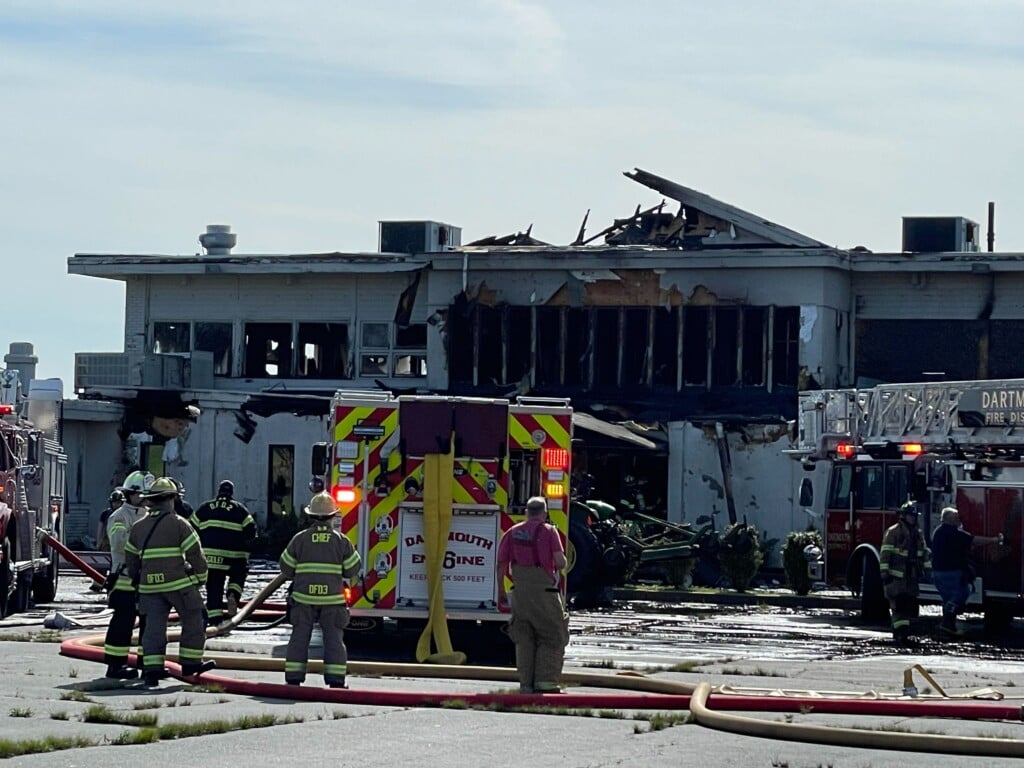 DARTMOUTH, Mass. (WLNE) — The Dartmouth Police Department said a fire broke out at the former Hawthorne Country Club on Sunday.
Police shared photos on social media of flames shooting off the roof.
Police had southbound traffic on Tucker Road diverted to Allen Street. Commuters were also asked to avoid the area while the scene was active.
No injuries were reported.
Officials said Monday, the blaze is being investigated as a possible act of arson.
The blaze erupted only a week after the property was reportedly sold in a multimillion-dollar deal, WCVB-TV reports.
The Hawthorne Country Club permanently closed on Dec. 31, 2015, stating that the club was not "economically viable" due to "a significant decline in golf interest and participation.
According to reports that surfaced last month, realtor Jeff Hathaway said that the 56-acre property at 970 Tucker Road was purchased by luxury home builder, Toll Brothers for $3 million.
Hathaway reportedly told multiple news outlets that Toll Brothers planned to construct a condominium complex for people 55 and older, or people 62 and older, at the site of the former country club.
The former Hawthorne Country Club building was going to be demolished and the condos would be spread across what was once the golf course, Hathaway reportedly said.
No further information was immediately released.