Hazmat crews to do final run through Blackstone house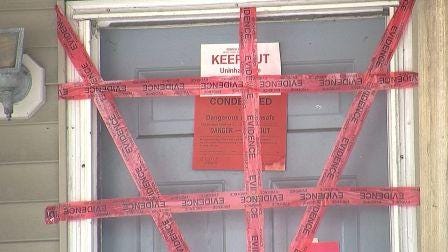 By: Dee DeQuattro
Email: ddequattro@abc6.com
Twitter: @deedequattro
Crews in Blackstone Mass., will conduct a final hazmat run through of the "House of Horrors" tomorrow morning prior to its demolitions..
They will assess the condition of the home and ensure it is safe prior to the demolition that is slated for 9 a.m.
Last month three dead infants were found inside the home along with four children living in deplorable conditions.
The parents of those children are now facing charges.
The town ordered the property owner to tear down the house but she didn't comply.
Now the town intends to destroy the home themselves and send the property owner the bill.
(C) WLNE-TV 2014