Head of RIEDC, Keith Stokes, Resigns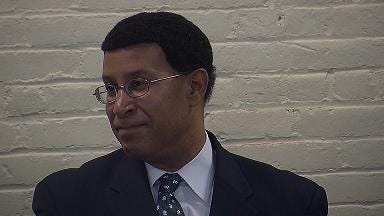 Executive Director of the Rhode Island Economic Development Corporation, Keith Stokes, has resigned. Stokes, offered his resignation at an emergency meeting on Wednesday. That meeting was held between Curt Schilling's financially troubled 38 Studios and the RIEDC.
As head of the RIEDC, Stokes' board approved a 75 million dollar loan guarantee for Schilling to get his company to relocate to Rhode Island from Massachusetts. At the emergency meeting Wednesday, to try and figure out how to deal with the company's failing financial status, Schilling asked the state for additional help. This, after the company missed its first payment on the loan of a million dollars for the month of May.
In a statement, Governor Chafee said he accepted Stokes resignation, and thanked him for his service.