Head of R.I. Republican Party demands more transparency on Smith Hill, blasts lawmakers on 2020 budget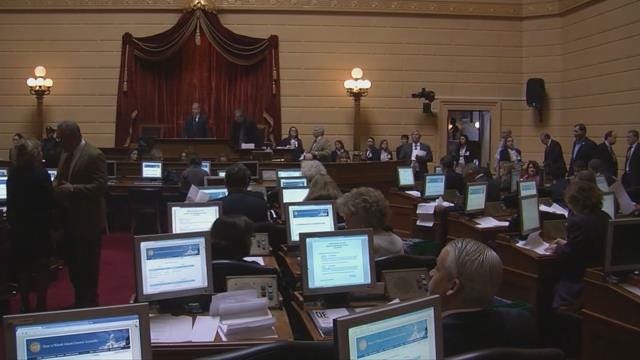 PROVIDENCE, R.I. (WLNE) – The head of Rhode Island's GOP Party is calling on the public to put pressure on state lawmakers.
Sue Cienki wants there to be a collective push for more transparency on Smith Hill after last minute changes to the state's 2020 budget were not revealed to the public.
"We don't even know what's in the budget," said Cienki.
She blasted lawmakers in the House Finance Committee for passing the budget along to the House after looking at it for less than 30 minutes.
"Our legislatures should have longer than an episode of 'The Office' to read, reflect, and then recommend a document to the Assembly," said Cienki.
Former gubernatorial candidate Ken Block is partnering with Cienki. They both want to see future budgets posted online for the public to see.
"This is no way to manage a $10 million dollar budget," said Block.
The pair wants Rhode Island to join the 44 other states that have line-item veto laws that would allow the governor to reject individual provisions on bills.
"The governor of Rhode Island needs to have the ability to veto line items in question without having to veto the budget as a whole," said Cienki.
House Speaker Nick Mattiello responded to the line-item issue in a statement: "Governor Raimondo is expressing opposition to Article 2 of the House-passed budget which reins in overspending by her departments and she is actively lobbying her allies against it. If she had a line-item veto, she would strike out this provision and her departments would continue to overspend by tens of millions of dollars."
The state's 2020 budget will be considered by the Senate Finance Committee Thursday afternoon.
©WLNE-TV / ABC6 2019