Head-on crash in Exeter leaves car mangled, driver hospitalized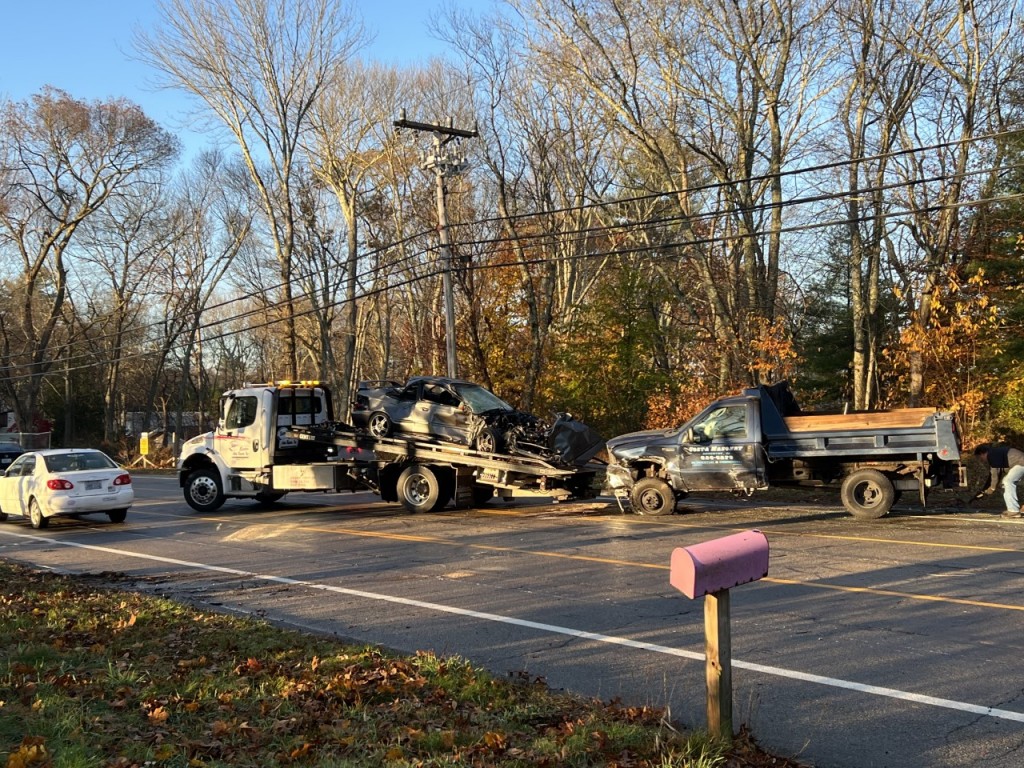 EXETER, R.I. (WLNE)- A teen has been hospitalized after crashing head on with a dump truck in Exeter, according to Rhode Island State Police.
State police said that the 17-year-old was taken to the hospital with minor injuries, and was up walking and talking at the scene of the crash.
The 17-year-old driver of the car lost control while driving northbound on South County Trail and swerved into the opposite lane.
A dump truck was driving in the opposite lane and crashed head on with the teen.
Both drivers are expected to be okay, according to troopers at the scene.
State police believe that the crash was caused due to the 17-year-old being inexperienced and going a bit too fast.