Healey declares state of emergency due to ongoing migrant, housing crisis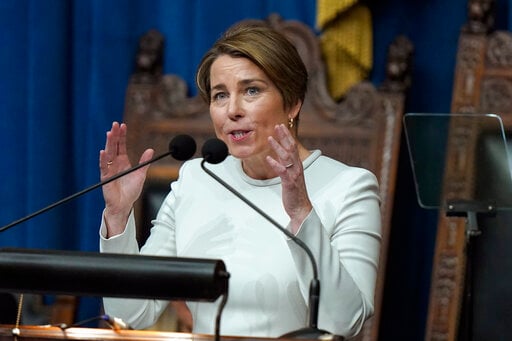 BOSTON (WLNE) — Massachusetts Gov. Maura Healey issued a state of emergency Tuesday due to an increase of migrant families arriving in the state amid a severe lack of shelter.
The Healey administration is calling for the federal government to expedite funding and work authorizations to allow the state to expand shelter capacity.
There are about 5,600 families — or 20,000 people — in state shelters, including pregnant women and children.
"I am declaring a state of emergency in Massachusetts and urging my partners in the federal government to take the action," Healey said in a statement.
"We need to address this crisis by streamlining the work authorization process and passing comprehensive immigration reform," she said. "Many of the new arrivals to our state desperately want to work, and we have historic workforce demands across all industries. I am also calling on all of our partners – from cities and towns to the faith community, philanthropic organizations, and human service providers – to rise to this challenge and do whatever you can to help us meet this moment."
Massachusetts families in need of safe shelter can find resources online.