Healey responds to gubernatorial loss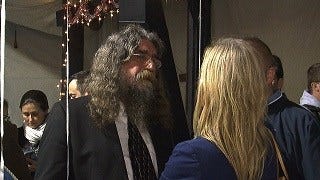 By: Rebecca Turco
Email: rturco@gmail.com
Twitter: @Rebecca_Turco
WARREN – Moderate Gubernatorial Candidate Bob Healey believes his polling numbers show how annoyed Rhode Islanders are with the status quo.
Healey raked in 22 percent of the votes. Democratic Candidate Gina Raimondo won the ticket with 40 percent, while Republican Candidate Allan Fung trailed behind her with 36 percent.
His supporters gathered at Warren Yacht Club Monday night.
Healey told ABC6 he is proud of his campaign, especially with a smaller budget than his opponents. He hopes his ideas force future candidates to live up to a new goal. "I think that our percentages indicate that the people are very upset with the system the way it is," he explained. "I think people are tired of negative campaigning."
© WLNE-TV 2014