Healing Church members released on bail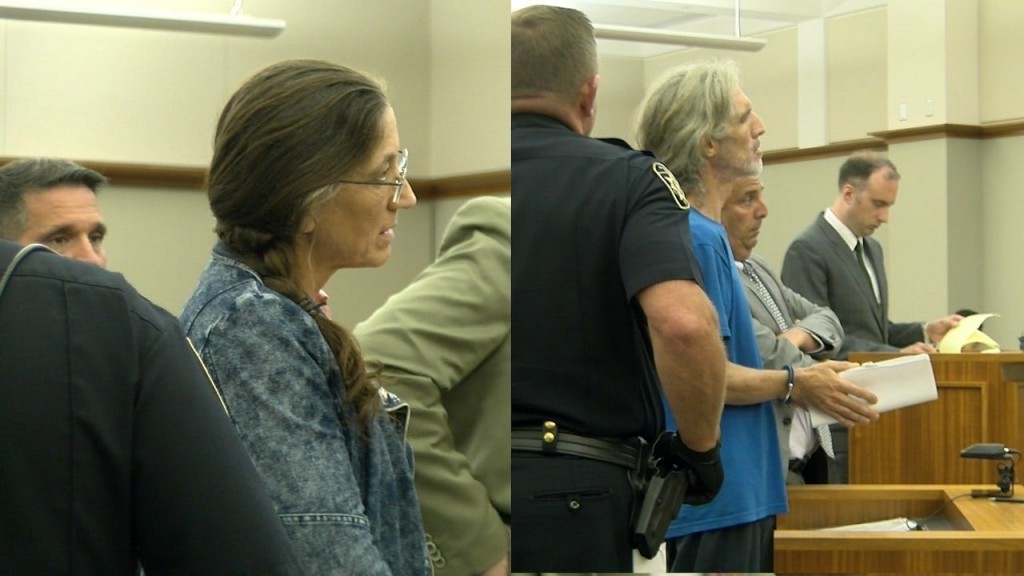 By: Melissa Randall
@MRandallABC6
Two members of the Healing Church of Rhode Island, which uses marijuana in its prayer based on their interpretations of the bible, have been granted bail. Anne Armstrong and Alan Gordon are accused of running a large marijuana growing operation at their home in West Greenwich.
"I'm a bit overwhelmed and disappointed in the state of Rhode Island that they chose to bring this action. It seems as though it was in retaliation to the two lawsuits that we had filed just a week before," said Armstrong outside District Court Tuesday afternoon.
Last month State Police seized 12 pounds of useable pot, nearly 60 plants, 10 pounds of hash oil, and packaging materials. Armstrong and Gordon say the pot was meant for religious purposes or for medical marijuana patients.
"As a clergy, a deaconess of the healing church I'm required to grow cannabis to make sacramental holy anointing oil to make wafers for distribution," said Armstrong.
"Cancer patient's lives were being saved by and cannabis we were growing and giving away," added Gordon.
Police say neither of them had been issued a caregiver or a patient marijuana card through the Department of Health.
"In this case having marijuana card wouldn't have applied. They were in excess of the allowable amount," explained Capt. Matthew Moynihan when we interviewed him about the charges two weeks ago.
The religion is based on a reference in the biblical Old Testament. Members say marijuana is a holy herb and want the state to acknowledge their beliefs.
"They've carved special laws allowing Catholic, Lutheran, Jewish and Episcopalian churches to serve alcohol to minors with special protections," explained Gordon. "We merely ask that adults that use cannabis for communion as per the Bible's clear instructions have the same rights recognized."
"To tell us we can't serve our sacrament to adults or that we can't produce our sacrament—that is disestablishing or religion. That is deliberate religious persecution," added Armstrong.
As a condition of bail Police are allowed to search their property. The pair must also undergo an assessment by a by a substance abuse councilor.
© WLNE-TV 2016