Health officials say to avoid 2 swimming areas due to blue-green algae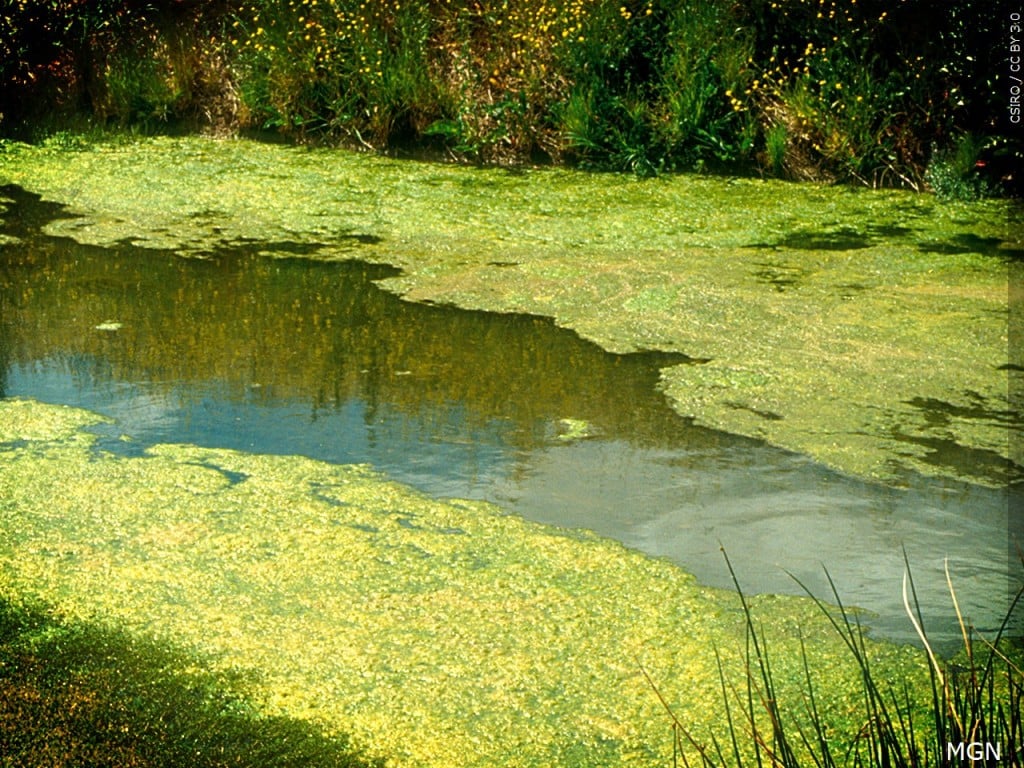 PROVIDENCE, R.I. (WLNE) — The Rhode Island Department of Health and Department of Environmental Management advised the public Friday to avoid contact with two swimming areas due to potentially hazardous blue-green algae blooms.
Health officials said blue-green algae, or cyanobacteria, blooms popped up at Spectacle Pond in Cranston and the Wenscott Reservoir on the southwest side of Route 7 in North Providence.
The northeastern side of the reservoir, including the beach at Governor Notte Park, is not affected.
Contact with the toxins that blue-green algae can produce can potentially irritate the skin, eyes, nose, and throat.
Health officials said ingesting the toxins can cause stomach issues and nausea. Symptoms that are more rare include dizziness and headache, fever, liver damage, and nervous system damage.
The departments said to never go swimming, boating, or fishing on water that appears bright green like pea soup.
Young children and pets have the highest risk of experiencing health effects from the toxins. If a pet goes into affected waters, health officials say to wash it immediately and to not let it lick its fur.
The advisory is in effect until further notice.
Health officials said the blooms may spread to other Rhode Island waters.