HealthSource RI happy with first month's enrollment data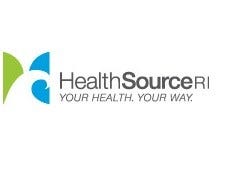 By Alana Cerrone
HealthSource RI says its enrollment figures are looking good after the first month of open enrollment.
HSRI released enrollment data from November 15 through December 13, which makes up its first month of year two open enrollment.
"HealthSource RI's year two open enrollment is off to a good start," HSRI's Director Christine Ferguson said.
The data shows that 48% of last year's enrollees have successfully renewed for coverage beginning in 2015. About 60% of those renewing have chosen different plans than they previously had, especially now that there are new options and rates available for consumers.
So far, call volume, walk-in center visits, and web site traffic are more than double that of last year's during open enrollment.
2,522 new members have signed up, and 9,825 have renewed.
Open enrollment through HealthSource RI closes on February 15. New and renewing individuals and families must sign up and pay their first month's premium by December 23 to ensure coverage starting January 1, 2015.
HealthSource RI is one of the nation's top performing exchanges.
© WLNE-TV 2014