Hearing Scheduled for Unregistered "38 Studios" Lobbyist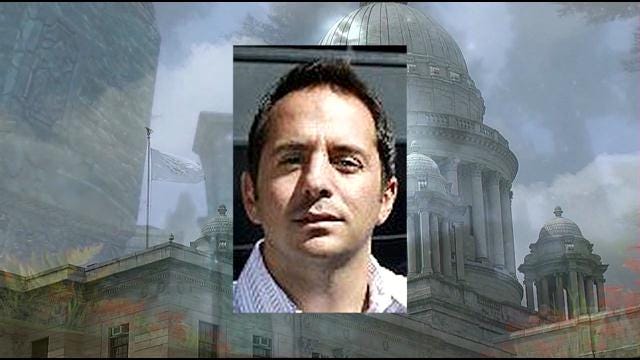 They held a hearing at the Rhode Island State House, but nobody came. The Secretary of State's office wants to hear from Providence attorney Michael Corso, on work he did to bring "38 Studios" to Rhode Island, even though Corso never registered with the state to lobby for that firm.
"I just think the main central issue is, the issue is with all the lobbying laws. It's disclosure to the public of what's going on here in the legislature and the executive branch," said hearing officer Louis DeSimone.
"There is a major assumption here. How does someone get $75 million dollars, unless someone is asking for it?" said Secretary of State Ralph Mollis, (D) Rhode Island.
Corso's attorney had a scheduling conflict, so the hearing will now be on July 11th:
ABC6 Chief Political Reporter Mark Curtis said, "The bottom line of this particular hearing, trying to find out who was really behind the 38 studios deal – behind the scenes – and whether any laws were broken in the process."
The Secretary of State's office is where lobbyists are supposed to register. The hearings may call "38 Studios" owner Curt Schilling, former EDC director Keith Stokes, and attorney Michael Corso. If it's found that any of them should have legally registered as lobbyists and didn't, there could be trouble.
"Absolutely. If there was criminal wrongdoing, if there was willful violation, then the law allows us to send it over to the Attorney general, but that all happens during the hearing process, so I'll leave that to our hearing officer and the argument that we will put forth," said Secretary of State Mollis.
We attempted to contact Corso at his office, but got no response. Rhode island taxpayers are now on the hook for at least 75 million dollars (plus interest), after "38 Studios" collapsed.