Heated exchange at Fall River city council meeting after mayor shows up unexpectedly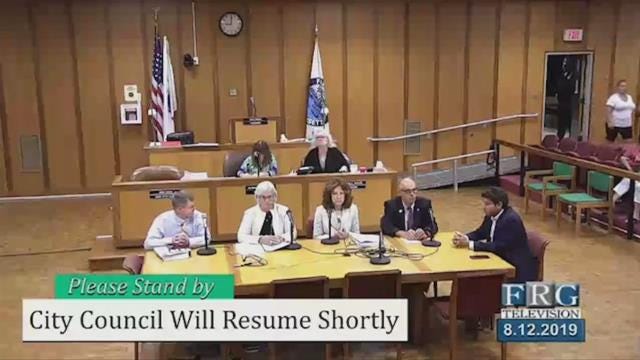 Email: BTaylor@abc6.com
Twitter: BTaylorABC6
FALL RIVER, Ma (WLNE) A Fall River City Council meeting turned into a heated exchange on Monday after the mayor showed up unexpectedly.
"Mr. Mayor, this is the city council chamber," Cliff Ponte, President of the City Council said. "You are not going to come down here and talk to me about decorum. Walking into the city council meeting, and sitting at the table is not how it works here."
Mayor Jasiel Correia said he showed up to the meeting because the council was set to discuss the streetscapes, which is one of the mayor's proposed projects that passed the city council in 2016.
Correia argued the mayor has the right to attend any city meeting.
"You can't say you don't want the mayor to answer questions," Correia said. "Why would you not want the mayor to answer questions? Other communities would kill for the mayor to come to their meetings and answer questions."
Ponte said he would have been glad to have an open debate about the project on the council floor if it is done professionally.
"I don't care if he's the mayor or not, he doesn't have a right to trance into the city council meeting and be disruptive," Pone said. "If he wants to have a civil conversation and be invited then the council is prepared to have discussions."
The mayor who is currently facing a federal trial for tax and fraud evasion said the city council has their own private agenda.
"This is the same council that took a no-confidence vote in me last year and then I went on to win re-election, so they aren't happy with me," Correia said. "They don't like that I continue to be the mayor.
©WLNE-TV/ABC 6 2019