UPDATE: Cause of four-alarm fire in Albion revealed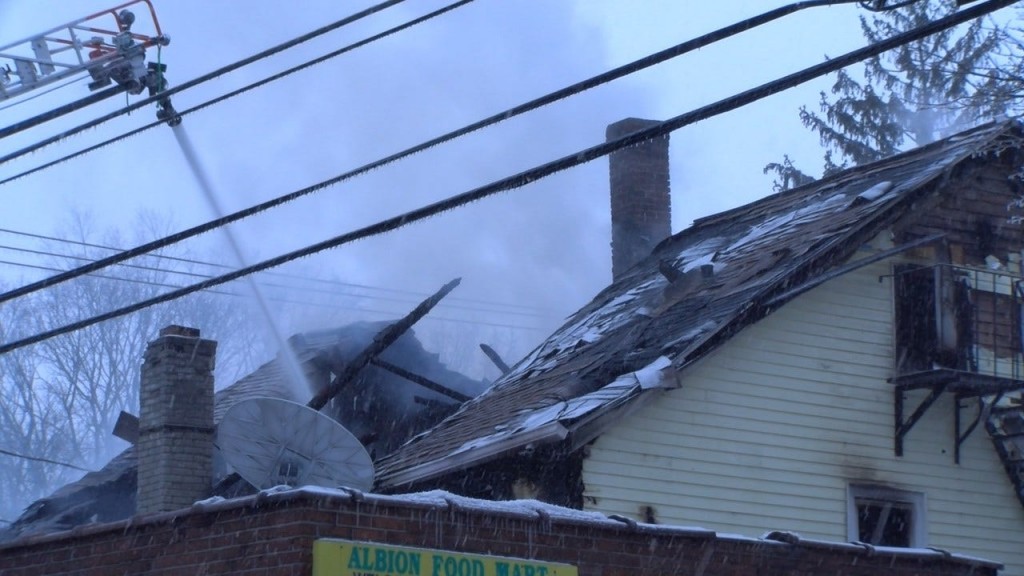 By: News Staff
news@abc6.com
LINCOLN, R.I. – Officials announced Monday that the four-alarm fire in the village of Albion was caused by the careless disposal of smoking materials. The fire has been ruled as an accident.
The fire destroyed the Albion Social Club, the Albion Food Mart, the Albion Post Office, and several residential apartments.
Since the fire involved a federal facility, a fire investigator from the Bureau of Alcohol, Firearms and Tobacco joined the investigation.
Fire fighters began to battle the heavy flames at around 10 p.m. Saturday at the building on Main Street.
Initial reports suggest that the fire had started in the basement of the Albion Social Club. Once the area was safe, evidence led investigators to the bathroom area of the club where they found multiple improperly discarded cigarette butts.
Additionally, surveillance cameras captured a patron smoking in the bathroom prior to the club closing for the night. Within minutes, fire and smoke were seen coming from the bathroom. The fire spread into the adjoining structures through the spaces in a common wall.
Anyone who picks up mail at the Albion Post Office will now have to go to the Manville Post Office located at 30 Railroad Street in Manville. Customers must have a form of identification with them to pick up mail.
© WLNE-TV / ABC6 2017