Heavy rain causes flooding in parts of Rhode Island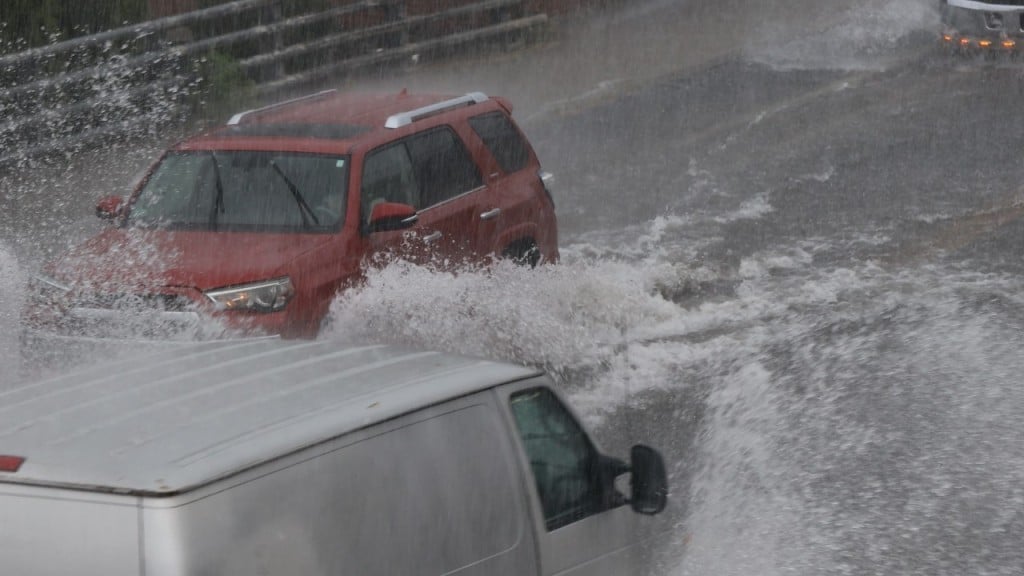 PROVIDENCE, R.I. (WLNE) — Heavy rain caused flooding in parts of Rhode Island on Tuesday.
The Rhode Island Department of Transportation said that all travel lanes on Interstate 195 west in East Providence are blocked because of flooding just after 3 p.m near exit 2.
The Department of Transportation said that the flooding was cleared at about 5:20 p.m. after pump trucks were called in to remove the water.
Also in East Providence, ABC 6 News viewer Chris Raposo encountered heavy flooding on Juniper Street, making it impossible for drivers to get through.
Pictures submitted to ABC 6 showed massive flooding on Laura and Faith streets in East Providence.
"Officers arrived to assist a woman out of her car into her home," Dyan Sierra told ABC 6.
In Central Falls, David Lawlor shared video of pouring rain as cars tried passing through a flooded street.
Drivers on North Main Street in Providence came across heavy flooding near the KFC.
A Flash Flood Warning was issued for parts of the Ocean State, including Providence.
See flooding in your area? Share your pictures and video with us if it's safe to do so.