Heavy Rain Causes Problems For Drivers, Residents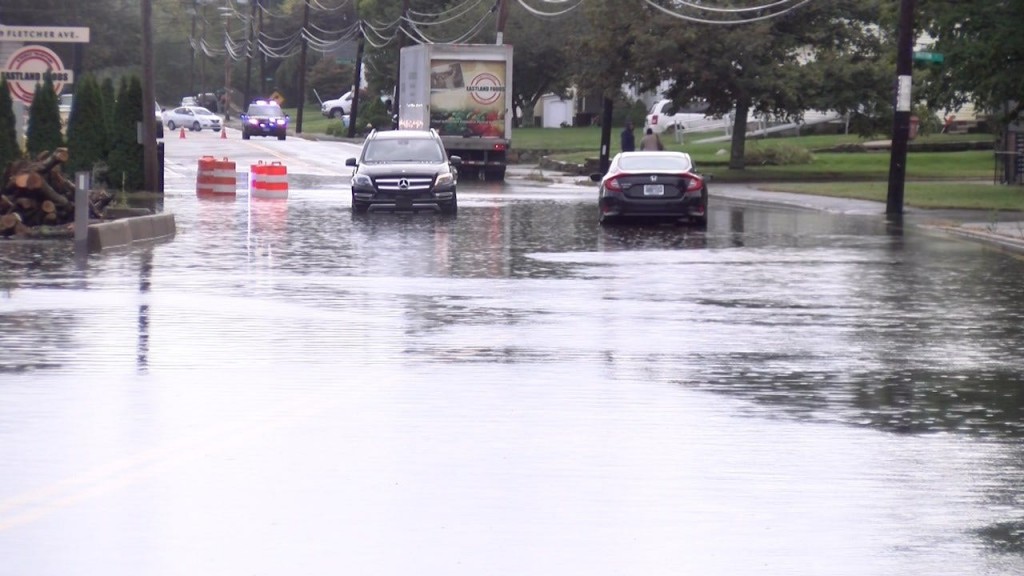 By: Tim Studebaker
Facebook: @TStudebakerABC6
Twitter: @TStudebakerABC6
Email: tstudebaker@abc6.com
CRANSTON, R.I. (WLNE) – Anywhere from 2 to more than 5 inches of rain fell across southern New England Tuesday into early Wednesday. That meant a mess for commuters Wednesday morning, as well as residents, like Michelle Dubuc of Cranston.
Dubuc says, "Every time there's hard rain, every single time, a foot or two of water in the basement, and you know, 'Ocean Fletcher.'"
Fletcher Avenue in Cranston was underwater Wednesday morning, blocked off for part of the day, after that city saw almost six inches of rain. Fletcher Avenue is a part of the city that Mayor Allan Fung says they've been working to fix for years.
Fung says, "Fletcher Avenue is that low point where a lot of the water cascades into it."
He says it's not just Cranston that's working to fix it.
Fung says, "It also starts with Johnston. So Johnston, Cranston have been working with federal officials because it's the entire Pocasset."
While cars were stuck in the middle of Fletcher Avenue in the morning, by early afternoon, the water had receded and traffic was once again allowed through.
Crews in Providence were also coming across damage from the storm. The water contributed to the collapse of a retaining wall on Pratt Street, under the statue of Roger Williams.
The mess is leaving residents cleaning up across the state. For Dubuc in Cranston, she says it's the third time this year.
Dubuc says, "It's usually a good foot or two deep just in the yard, never mind the basement. Everything that we have in the basement is gone."
© WLNE-TV / ABC6 2018