Heavy Snow Causing Problems for Area Roofs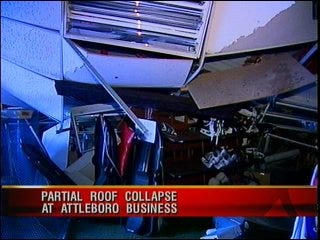 Southern New England has been rocked by winter storms, and the accumulation of snow is causing problems for buildings around the area.
2 Rhode Island school districts were closed on Friday, so that officials could clear snow off the tops of the schools, as well as check on the structural integrity of the roofs. Both Woonsocket, and Pawtucket expect to have class come Monday.
ABC6 went around the state, talking to towns and business owners about the problem. Click on the video above to see some of the damage snow has caused.