Heavy wind and rain causing power outages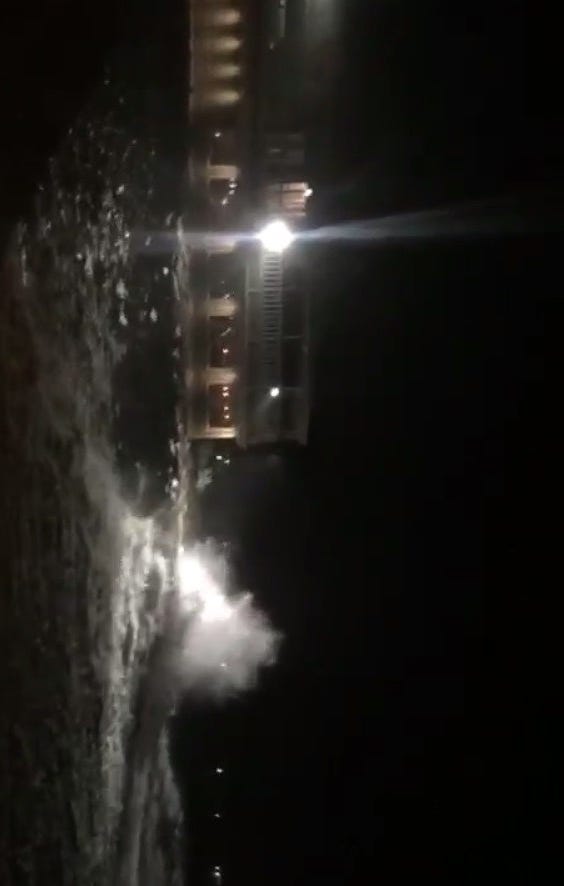 By News Staff
Reporting by Samantha Fenlon
sfenlon@abc6.com
Wind and rain pounding southern New England Wednesday night, making a mess of the roads and causing some power outages.
The storm picked up over the evening hours, especially along the coast.
A portion of Ocean Road in Narragansett was shut down for part of the night after heavy winds knocked a tree down and a power line with it.
Through the region, sporadic outages are being reported. According National Grid, about 1,705 customers in Rhode Island are without power, and 634 in Massachusetts, as of 11 p.m.
Along the shoreline, high tide is sending water barreling over the sea wall, as wind gusts in the area got close to 50 miles per hour.
"Tonight has been absolutely crazy. I mean, I thought the Coast Guard House windows were going to get smashed. I've heard in the past there's been rocks in the waves. It has just been nuts tonight," said Narragansett resident, Lindsay Mullen.
"A lot of rain today and then a lot of wind. As the tide came in today we were just watching the waves grow in size and grow closer and closer to the building," said Elizabeth Okero, another resident.
In addition to the rain and wind, leaves are making roads slippery and dangerous. Travelers are urged to use caution when driving throughout the night and Thursday morning.
© WLNE-TV 2015