Hendricken adds eight new members to the Athletic Hall of Fame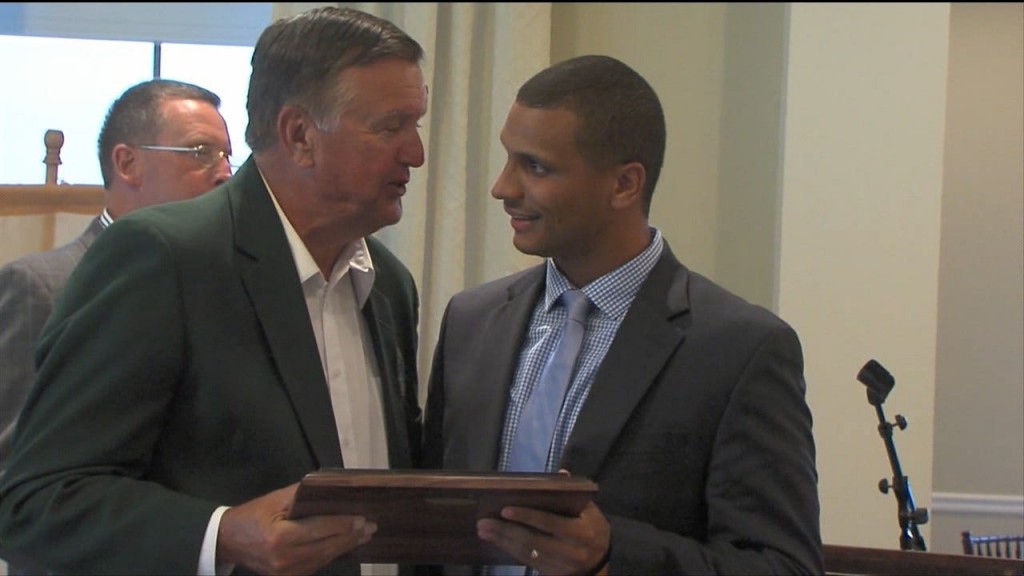 By Ken Bell
kbell@abc6.com
Hendricken added eight new members to the Hawks Athletic Hall of Fame in a ceremony at the Warwick Country Club.
Included in the group was cross country and track coach Jim Doyle who has won 58 championships in his 34 years of coaching.
Others inducted include former basketball star Joe Mazzulla, Josh McCaughey who won national championships in the weight throw and the hammer, three-sport stars Tim McKone, David Kinney, Richard Messier, volleyball and basketball star David Rufful and Hendricken's first trainer and equipment manager Robert "Doc" Radoccia.