Hendricken and LaSalle Head for Super Bowl Rematch; St. Ray's, Moses Brown, Smithfield Punch Ticket to Super Bowls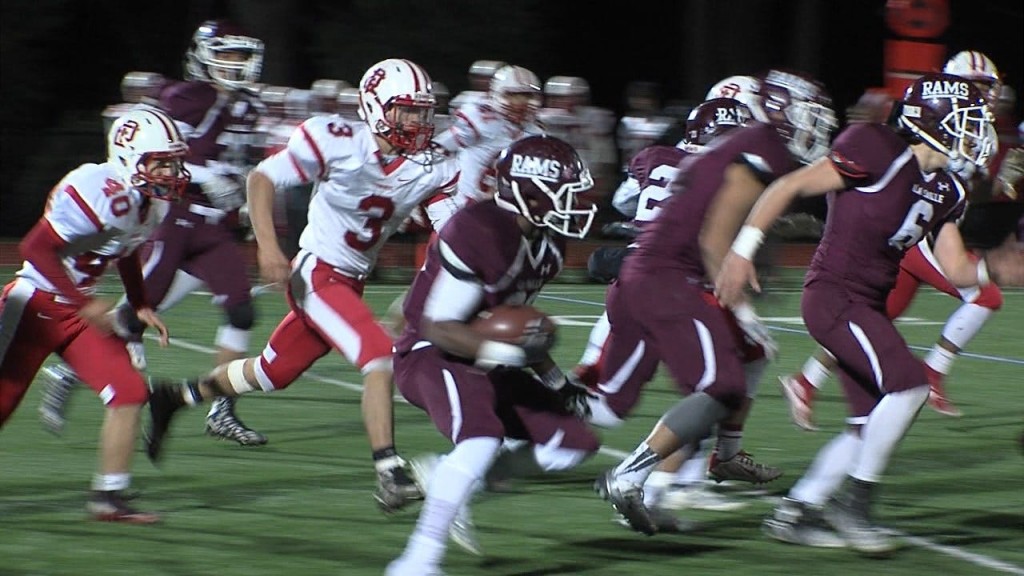 Ken Bell
kbell@abc6.com
Hendricken defeated South Kingstown, 41 to 7 to earn a chance to win its 6th straight Division 1 Super Bowl.
LaSalle held off East Providence 35 to 20 to advance to a rematch with the Hawks in the Super game.
In Division II, St. Ray's defeated host Rogers, 27 to 14 to advance to the Super Bowl.
Moses Brown earned the right to play the Saints after beating Shea, 13-0.
In Division IV, Smithfield stayed unbeaten by downing PCD/Wheeler/Juanita Sanchez, 37 to 6. The Sentinels advance to the D-IV Super Bowl.