Hendricken Beats LaSalle in Walk Off Win to Open State Division I Championship Series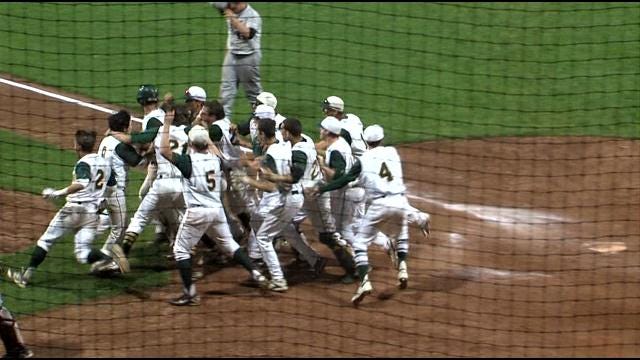 Ken Bell
Hendricken and LaSalle played an extra innings thriller in game one of the best of three State Division I Championships Series at McCoy.
LaSalle took a 5 to 2 lead in the 5th when Tyler Walsh slapped a three run double. Hendricken came back to tie The Hawks came back to tie in the bottom of the inning, Brady Chant knocking in Dante Baldelli for the equilizer.
LaSalle took the lead on a passed ball in the top of the 8th. However, with two on and two out in the bottom of the 8th, John Toppa lined one into left scoring of pair and giving the Hawks the 7 to 6 walk off win. Game two of the best of three on Wednesday night at 6:30 at McCoy.