Hendricken Claims Fourth Straight State Baseball Title in Extra Innings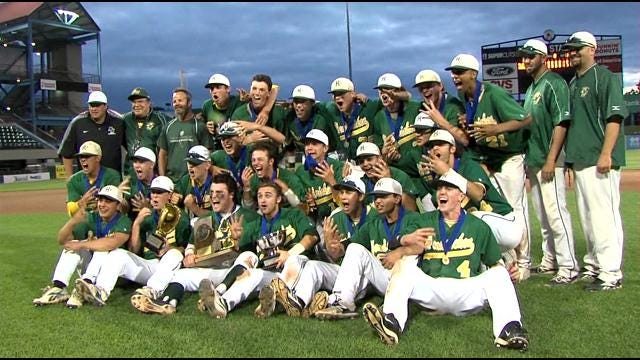 By Nick Coit
It took ten innings, but the Hendricken Hawks topped the Cumberland Clippers, 2-1, to capture their fourth straight Division I state championship.
Catcher Gian Martellini knocked in the game-winning run with a single to left field in the bottom of the tenth.
The game was scoreless into the ninth before Clippers starter Jake Rockefeller knocked in the game's first run with an RBI triple to right field.
The Hawks came back to tie it at one in the bottom half of the inning.
Hendricken put two runners on ahead of Martellini in the tenth before he drove in the game-winner.