Hendricken Hockey Coach Jim Creamer Retires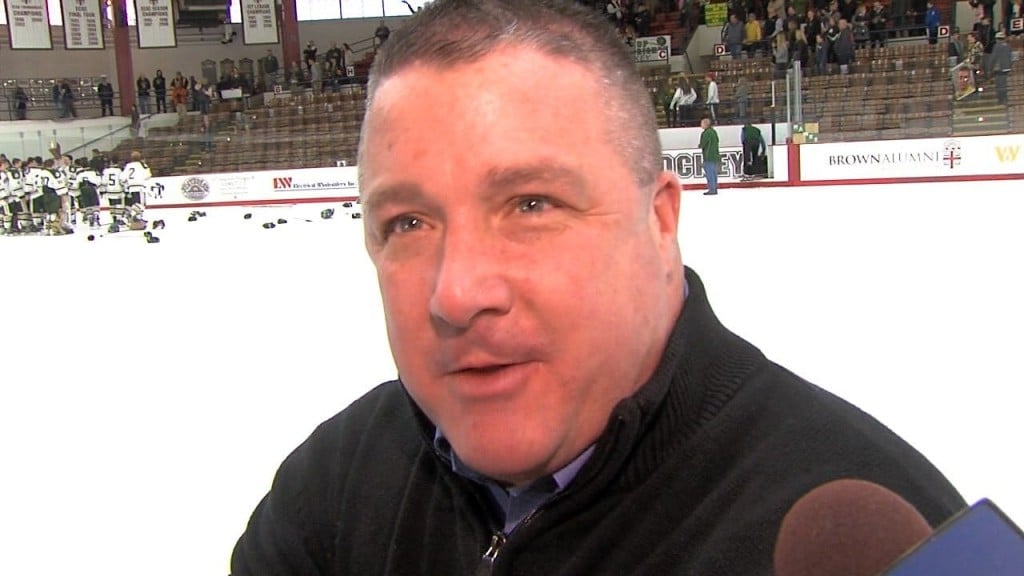 Bishop Hendricken High School Press Release
Bishop Hendricken High School announced today that Jim Creamer, will be retiring as the long-time head coach of the varsity hockey team. Creamer, a 1985 graduate of Bishop Hendricken, has been coaching the team since 2001. During his tenure Hendricken has won over 300 games and 6 Rhode Island state championships, with the most recent coming on March 16, 2019 to cap off his illustrious career.
"I am extremely proud of the time I have spent coaching at Hendricken. I have had the pleasure to deal with outstanding players and young men over that time. My assistant coaches, in particular Rick Angeli, have been incredibly dedicated and supportive. I would also like to acknowledge the constant support I have received from our Athletic Director, Paul Alianiello," added Creamer.
Mike Soscia, a 1991 Hendricken graduate, has been named the new head coach. Soscia was a faculty member with his alma mater for three years from 1996-98 and an assistant coach under Coach Creamer for a total of 10 years. He is currently a teacher at Cranston West High School.
The entire coaching staff will remain, with Rick Angeli '84 and Dave Exter '95 continuing as assistant coaches, and Stephen Buco '08 taking on the role of associate head coach.
Coach Creamer is pleased to leave the program in good hands adding, "The success of the program has always been because of the great people and players that have worn the Hendricken jersey. I look forward to watching their continued successes."