Henry Owens with Another Strong Outing as PawSox Beat Red Wings in 10-innings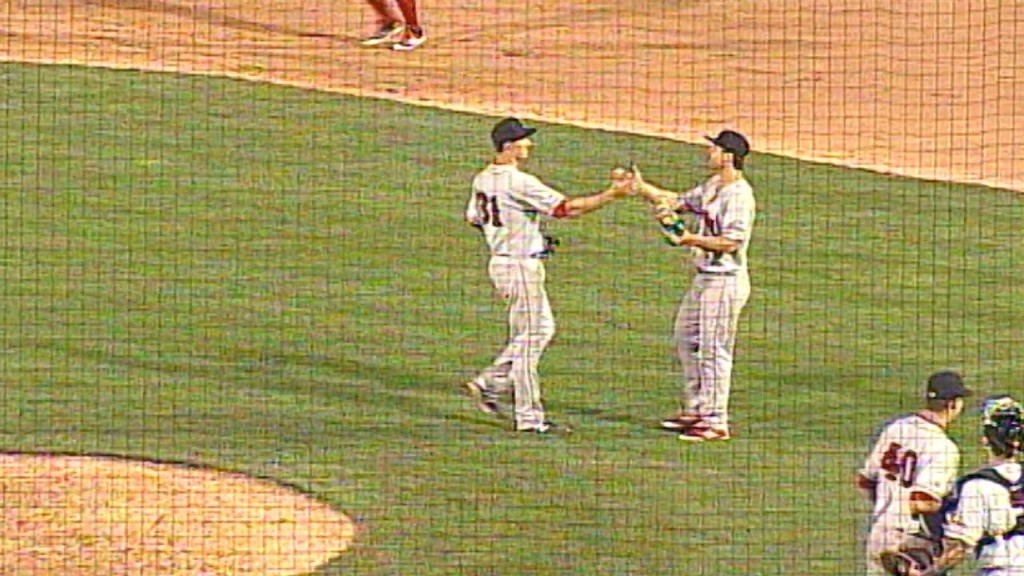 PawSox news release…
(Rochester, NY) – Thirty-five years to the day after the Pawtucket Red Sox and Rochester Red Wings began the longest game in professional baseball history, the two teams went to extra innings again. Even though this affair lasted a mere 10 innings, the PawSox prevailed once more, recording their fifth straight victory, 3-1, on Monday evening at Frontier Field.
Pawtucket (7-5) mounted a rally in the game's final inning for the second straight day, ensuring that this contest would not need 33 frames.
With the game tied, 1-1, in the top of the 10th, Jantzen Witte, making his PawSox debut, collected his first Triple-A hit, a single to left field. With two outs and runners on the corners, Blake Swihart, who doubled to begin Sunday's ninth-inning rally, delivered a single to score Witte and give Pawtucket the lead. Two batters later, Justin Maxwell drew a bases-loaded walk to add to the lead and complete the rally against reliever J. R. Graham (0-1).
Kyle Martin (1-0) sealed the game with a dominant bottom of the 10th, setting down the Red Wings (4-7), 1-2-3, to cap three perfect innings of relief for his first win of the season.
PawSox starter Henry Owens struck out nine batters in six innings of work, earning his seventh Triple-A quality start in a row dating to last season.
Owens allowed his lone run in the third inning when Reynaldo Rodriguez (1) led off the frame with a home run to left.
Owens holds a 1.00 ERA through his first three starts of the season.
Pawtucket scored its only run against Rochester starter Tyler Duffy in the second inning, when Sandy Leon collected his fifth RBI of the road trip on a groundout that scored Sam Travis.
Justin Maxwell also collected a season-high three hits for the Red Sox.
The PawSox used their first extra-inning game of the season to improve to 5-0 on their opening road trip. The five-game winning streak matches the Pawtucket's longest streak since the start of last season. The victory also snapped the PawSox' nine-game losing streak at Frontier Field that dated to June 19, 2014.
The PawSox will play game two of their four-game series at Rochester tomorrow at 6:35 p.m. Pawtucket righthander Sean O'Sullivan (1-1, 3.00) will make his third start of the season against Red Wings lefthander Pat Dean (0-2, 2.08). Radio coverage begins on WHJJ and throughout the PawSox radio network at 6:05 p.m.
The PawSox will return to McCoy Stadium on Friday for the first contest of a five-game homestand, beginning with a three-game series against Lehigh Valley.